Overview
<p>The ongoing regional conflicts that have riven Sudan for the entirety of its fifty years of existence are testament to the folly of defining nation states according to boundaries drawn by European imperialists.&nbsp;In Sudan&rsquo;s case, the British drew the country&rsquo;s borders to include the Arab, Muslim north and the black, Animist south; a sure recipe for internal instability that has yielded only ten years of peace since Sudan&rsquo;s independence in 1956.&nbsp;The rest of the time it has been plagued by a series of overlapping civil wars between Arabs and black Africans.&nbsp;Since 1983, an estimated two million Sudanese have died of war-related causes, while five million have been forced from their homes.&nbsp;Since 1993, Sudan has been the world&rsquo;s leading debtor to the <a href="http://web.worldbank.org/WBSITE/EXTERNAL/COUNTRIES/AFRICAEXT/SUDANEXTN/0,,menuPK:375428~pagePK:141159~piPK:141110~theSitePK:375422,00.html"><font color="#0000ff">World Bank</font></a> and the <a href="http://www.imf.org/external/country/sdn/index.htm"><font color="#0000ff">International Monetary Fund</font></a>.&nbsp;Sudan is currently ranked as the third most unstable country in the world according to the <a href="http://www.fundforpeace.org/web/index.php?option=com_content&amp;task=view&amp;id=99&amp;Itemid=140"><font color="#0000ff">Failed States Index</font></a>, for its military dictatorship and the ongoing humanitarian crisis in Darfur.&nbsp;Sudan&rsquo;s population of about 38 million is deeply divided ethnically and religiously.&nbsp;Although 52% of the population is black, minority Arabs have always ruled the nation.&nbsp;A census taken at the time of independence identified 50 ethnic groups, 570 distinct peoples and the use of 114 languages, although more than half the population speaks Arabic.</p>
more
less
Basic Information
<p><b>Lay of the Land</b>: Sudan is located in northeast Africa, where the Arab world and black Africa meet, though not entirely happily.&nbsp;The largest country by area in Africa and the Arab world, and the tenth largest on the planet, Sudan borders the Red Sea to the northeast as well as nine nations: Eritrea and Ethiopia to the east, Kenya and Uganda to the southeast, Democratic Republic of the Congo and the Central African Republic to the southwest, Chad to the west, Libya to the northwest and Egypt to the north.&nbsp;The dominant geographic features of Sudan include the River Nile, which bisects the country south to north, the Libyan and Nubian deserts of the north and the Sudd swamp of southern Sudan, created by the sluggish White Nile, which is the size of Belgium and the world&rsquo;s largest swamp.<span>&nbsp;&nbsp;&nbsp; </span></p> <div>&nbsp;</div> <div>Sudan comprises five regions, though the fundamental distinction is between the four Arab and Muslim northern regions and the black African and Animist (with a minority of Christians) southern region.&nbsp;This divide yielded Africa&rsquo;s longest-running civil war, which ended only in 2005 with an agreement granting substantial autonomy to the one-fifth of Sudanese who live in the South.&nbsp;The north contains arid desert and mountains, sustained only by the narrow strip of arable land that hugs both banks of the Nile.&nbsp;Northeast Sudan, which includes the Red Sea coast, is likewise arid, though the Qash River delta and the Al Butanah area are sufficiently well-watered to sustain grazing and agriculture.&nbsp;Western Sudan, which includes the Darfur region, is also quite dry, though its western portion is wet enough to support settled agriculture.&nbsp;The central plains, which stretch eastward from the Nuba Mountains to the Ethiopian frontier and south from Khartoum to the northern edge of southern Sudan, form the backbone of Sudan&rsquo;s economy because they are productive where settlements cluster around available water.&nbsp;The south, featuring fertile and semi-tropical forests and swamplands, is the wettest region and sustains substantial agriculture as well.&nbsp;Khartoum, the capital and largest city, is located at the confluence point of the White Nile and the Blue Nile, and its metropolitan area (including Omdurman) has an estimated population of 8.3 million.&nbsp;</div> <div><b>&nbsp;</b></div> <div><b>Population</b>: 40.2 million (approximately 8 million in the <a href="http://www.gossmission.org/goss/"><font color="#0000ff">Southern Sudan Autonomous Region</font></a>)</div> <div><b>&nbsp;</b></div> <div><b>Religions</b>: Sunni Muslim 70%, indigenous <a href="http://en.wikipedia.org/wiki/Animist"><font color="#0000ff">Animism</font></a> 25%, Christian 5%. Northern Sudan is mostly Arab Muslim with a black Muslim population in the Darfur region.&nbsp;Christianity and Animism are prevalent among the black population in the South.&nbsp;</div> <div><b>&nbsp;</b></div> <div><b>Ethnic Groups</b>: Black 52%, Arab 39%, Beja 6%.</div> <div><b>&nbsp;</b></div> <div><b>Languages</b>: Sudanese Arabic 38.4%, Dinka 3.5%, Bedawi 2.4%, Nuer 1.9%, Fur 1.3%, Hausa 1.3%, Bari 1.1%, Standard Arabic (official).&nbsp;There are 134 living languages in Sudan.</div> <div>&nbsp;</div>
more
less
History
<p>The people of Sudan have a long history extending from antiquity, which is intertwined with the history of Egypt, with which it was united politically over several periods.&nbsp;Sudan&rsquo;s history has also been plagued by civil war stemming from ethnic, religious, and economic conflict between the mostly Muslim and Arab population to the north, and non-Arab Black Africans to the south and west.&nbsp;Christian missionaries arrived in the region in the 6th century and Islamic missionaries in the 7th century.&nbsp;As early as 652 a treaty was signed in which Muslim Egypt would provide goods to Christian Nubia in exchange for Nubian slaves.&nbsp;Slave raids in southern Sudan continued almost without a break for the next 1300 years, no matter who ruled the region: Egyptians, Turks or local sultans.&nbsp;</p> <div>&nbsp;</div> <div>The modern history of Sudan begins with Muhammad Ali, the Albanian-born ruler of Egypt who invaded Sudan in 1821, founded the city of Khartoum and initiated sixty years of Turco-Egyptian rule.&nbsp;During this period, which saw the introduction of domestic slavery and the use of slave soldiers, an average of 30,000 southerners a year were seized in slave raids.&nbsp;In 1885, the forces of Mohammad Ahmed al-Mahdi captured Khartoum and overthrew the Turco-Egyptian regime.&nbsp;Al-Mahdi died the same year and was replaced by Khalifa Abdullahi.&nbsp;The Mahdists expanded the practice of slavery, driving millions from their homes.&nbsp;They also set an unfortunate precedent by demanding that citizens take a personal, religious oath of loyalty to the Mahdi and the Khalifa and condemning non-followers, even fellow Muslims, as &ldquo;unbelievers.&rdquo;&nbsp;When British and Egyptian troops invaded Sudan, these rejected Muslims were glad to help overthrow the Mahdists.&nbsp;</div> <div>&nbsp;</div> <div>The Anglo-Egyptian forces, led by General Horatio Herbert Kitchener, defeated the Mahdist army at the Battle of Omdurman on September 2, 1898, and the Sudan became a possession of the British Empire.&nbsp;The British abolished slavery, outraging the Arabs in northern Sudan.&nbsp;The British also halted the spread of Islam to new areas and encouraged an influx of Christian missionaries, including Americans who distinguished themselves by their unusual obsession with clothing the natives.&nbsp;</div> <div>&nbsp;</div> <div>The Mahdists had never established control over southern Sudan, and it took the British a long time to deal with it as well.&nbsp;In 1930, the British declared a Southern Policy that the region was African rather than Arab, and ruled the area as a separate region thereafter.&nbsp;In the north, meanwhile, tensions developed between the British and their junior partners, the Egyptians.&nbsp;After World War II, as a way to stem the threat of Egyptian power in Sudan, the British proposed that Sudan be granted independence.&nbsp;When formal negotiations for independence began in 1952, Egypt was included, but the black Sudanese in the south were not.</div> <div>&nbsp;</div> <div>Sudan&rsquo;s first election, held in 1953, was generally fair, although women were not allowed to vote.&nbsp;(Women&rsquo;s suffrage finally occurred in1967.)&nbsp;Great Britain practically forced Sudan to declare independence on January 1, 1956, before a constitution had been written and before the achievement of anything that could be even remotely considered a national consensus.&nbsp;The southern Sudanese were understandably wary of the northerners&rsquo; intentions toward them.&nbsp;Southern leaders pushed for a federal system that would allow them some regional control, but the northerners took the position that giving the south any power at all would lead eventually to secession or that it would, at the very least, threaten the master-servant relationship that they considered part of their &ldquo;traditional culture.&rdquo;</div> <div>&nbsp;</div> <div>The first post-independence election, in 1958, exposed Sudan&rsquo;s deep divisions, as the ruling alliance fractured and the southerners established their own party.&nbsp;A nationwide strike, led by labor unions, a tenant farmers&rsquo; union, students and the Communist Party, brought the country to a standstill.&nbsp;On November 17, 1958, the military, led by General Ibrahim Abbud, seized power and declared a state of emergency.&nbsp;This came as a relief to both the Western powers and the <a href="http://en.wikipedia.org/wiki/Soviet_Union"><font color="#0000ff">USSR</font></a>, who found a democratic Sudan difficult to deal with.&nbsp;The new government set out to Arabize and Islamicize the south, using Arab traders and Muslim missionaries as a vanguard and then sending in the army to burn villages and to arrest and torture civilians.&nbsp;</div> <div>&nbsp;</div> <div><b>THE FIRST CIVIL WAR</b>&mdash;In 1962, southern Sudanese living in exile formed the Sudan African Nationalist Union (SANU), which eventually included a guerrilla wing named Anyanya, after a type of poison.&nbsp;The first major rebel attacks started in September 1963.&nbsp;Both sides were ruthless in their tactics, but Anyanya eventually embraced the Maoist strategy that guerrillas can survive by befriending the locals and becoming &ldquo;fish in a sea of people.&rdquo;</div> <div>&nbsp;</div> <div>Meanwhile, back in Khartoum, student protests, street demonstrations and a general strike finally led to a popular uprising that overthrew Abboud in October 1964.&nbsp;A transitional government was formed by Communists and unions of tenants, workers and farmers, which granted women some political rights.&nbsp;Six months later, an election was held, but only in the north.&nbsp;The newly-elected government clarified its intentions in the south by approving the first large-scale massacres of civilians.&nbsp;As the war in the south grew to eat up one-third of the national budget, Sudan&rsquo;s foreign debt doubled between 1964 and 1969, putting great pressure on the northern poor.&nbsp;</div> <div>&nbsp;</div> <div><b>NIMEIRI AND THE INTERLUDE OF PEACE</b>&mdash;On May 24, 1969, Colonel Jaafar Nimeiri overthrew the elected government of Sudan by bringing together the military and the Communist and Socialist parties.&nbsp;Nimeiri staged a phony election in 1971 in which he won 99% of the votes.&nbsp;Not surprisingly, the traditional political parties turned against him, so he countered their strength by reaching out to the southern rebels, with whom he signed a truce in 1972, ending the civil war.&nbsp;Although the agreement provided for the gradual absorption of the Anyanya guerrillas into the national army, northern troops did not leave the south and many guerrillas chose to go into exile in Ethiopia.&nbsp;Economically and politically, the promises of the Addis Ababa Agreement would turn out to be illusory.&nbsp;</div> <div>&nbsp;</div> <div>Nimeiri then forced through a new constitution in 1973 that created a one-party state, and proceeded to co-opt the Islamists, religious radicals led by Hassan al-Turabi, whom Nimeiri released from a seven year imprisonment.&nbsp;Nimeiri began incorporating the Islamist agenda, and in September 1983 imposed Shari&rsquo;a law on Sudan.&nbsp;He also sold out the southern rebels, supporting the 1978 Camp David Accords so that Israel would stop supplying the southern guerrillas.&nbsp;In 1983 he abolished the system of regional councils that had provided the southern Sudanese a modicum of power, at which point the rebellion began anew.</div> <div>&nbsp;</div> <div>Aware that US president Ronald Reagan would support any government that claimed to be &ldquo;anti-Communist,&rdquo; Nimeiri convinced the Reagan Administration that the southern rebel forces were Communists.&nbsp;However, in 1985 a popular uprising after a government-imposed rise in food prices led to a coup that overthrew him.&nbsp;It was little realized at the time, but the most horrible aspect of Nimeiri&rsquo;s legacy was his creation of the practice of supplying tribal militias to fight as surrogates so that he could deny that the Sudanese army was fighting anti-government forces. The current Sudanese government is still employing the same tactic in Darfur.</div> <div>&nbsp;</div> <div>In 1987, four years after the resumption of civil war, the SPLA scored a stunning defeat over the pro-government Murahalin militia and the Sudanese army.&nbsp;As the military situation deteriorated, the army forced Sadiq al-Mahdi, Nimeiri&rsquo;s successor, to try to negotiate a ceasefire.&nbsp;This decision infuriated the Islamist National Islamic Front (NIF), which withdrew from Sadiq&rsquo;s coalition.&nbsp;On June 30, 1989, a group of Muslim army officers, led by Brigadier Omar al-Bashir and supported by the NIF, staged a coup.&nbsp;</div> <div>&nbsp;</div> <div>Bashir pursued policies that were typical of newly installed military dictators.&nbsp;He suspended the constitution, banned all political parties and trade unions, closed down the formerly free press, banned the Sudanese Bar Association, took charge of the appointment of judges and imposed an Islamic judicial system on the entire country.&nbsp;In 1991, Bashir&rsquo;s government imposed an Islamic Penal Code that restored flogging and amputation and formalized the death penalty for a wide range of offenses.&nbsp;Emergency courts were authorized to seize illegal vendors and flog them in public on the spot.&nbsp;The new laws were not kind to women, prohibiting social gatherings where men and women danced together or mixed freely, excluding women from public life and imposing strict dress codes on them.&nbsp;Women who defied the rules were flogged, arrested, jailed and tortured.&nbsp;Needless to say, Bashir&rsquo;s government banned alcohol.&nbsp;But in February 1995, the ministry of health took this restriction even further, forbidding the importation of medicines containing alcohol, including the anti-malarial drug chloroquine, which led to a widespread epidemic of malaria.&nbsp;Eighty percent of pharmacies shut their doors and so many doctors left the country that the government banned all travel by medical personnel.</div> <div>&nbsp;</div> <div>The SPLA was growing in strength, and in late 1991 the war spread to the Nuba Mountains, home to 1.5 million people who were largely Muslims following Sufi Islam, of which Bashir and the Islamists disapproved.&nbsp;Thus people who had, for generations, identified themselves as Muslims found themselves redefined as the mortal enemies of Islam.&nbsp;Bashir ordered the destruction of mosques in the Nuba Mountains and the prohibition of the use of local languages.&nbsp;The government seized land, sold it to Arab businessmen and forced the local people into camps, which they called &ldquo;peace villages.&rdquo;&nbsp;Almost one third of the population was displaced.&nbsp;Non-Muslim men were circumcised and their children were forced to attend Quranic schools.&nbsp;According to Amnesty International, government troops used civilians as human shields.&nbsp;Bashir also turned his wrath against Christians.&nbsp;Television commentators warned non-Muslims that they would go to hell.&nbsp;In February 1992, the government nationalized all Christian schools.&nbsp;</div> <div>&nbsp;</div> <div><b>PEACE AS A TACTIC IN THE ENDLESS WAR</b>&mdash;The immensity of the carnage in the Sudanese civil wars has been so great that periodically the international community has tried to interfere and promote a negotiated settlement to the fighting.&nbsp;For Bashir, ceasefires have proven useful as a means to resupply and reposition troops, plan future offensives, pit rebel groups against one another and impress foreign governments with his moderation.&nbsp;This manipulation of the peace process reached its peak in 2005, when Bashir signed a peace agreement with SPLA leader John Garang that gave Garang the position of vice-president of Sudan.&nbsp;Although the agreement did grant the south considerable autonomy in the form of a provisional regional government, and some viewed the agreement as a great step forward, the text of the agreement between Bashir and Garang revealed that it was as flawed as the one that ended the first civil war in 1973.&nbsp;It made no provision for the removal of northern troops from the south, and though it promises the southerners a referendum on secession, it is set for 2011.&nbsp;Given Bashir&rsquo;s record, the chances for such an election actually taking place seem slim.&nbsp;What&rsquo;s more, the agreement was signed only with Garang and did not include other southern rebel groups, much less groups fighting Bashir&rsquo;s government in the east and the west.<span>&nbsp;&nbsp;&nbsp; </span></div> <div>&nbsp;</div> <div><b>DARFUR</b>&mdash;Bashir&rsquo;s pledge to end the civil war in the south appeared particularly insincere considering the horrific atrocities that his troops and allied militia were committing in the western state of Darfur, a region of more than 3.5 million people inhabited by non-Arab Muslims.</div> <div>&nbsp;</div> <div>For hundreds of years, from the 15th century until World War I, the region was ruled by the Fur Sultanate, but was finally incorporated into Sudan in 1916.&nbsp;The Fur and other tribes may have been followers of Islam, but to the Arab rulers of independent Sudan, they were black, just like the traditionalists and Christians in the south, and were thus subject in the best of times to disregard and in the worst of times to slavery and slaughter.&nbsp;A long drought that stretched from the mid-1970s into the early 1980s forced Arab cattle-herding tribes into the traditional territory of non-Arab tribes.&nbsp;Rather than mediate this problem, the Sudanese government sided completely with their fellow Arabs, refused to acknowledge the ensuing famine and did nothing to halt a rising slave-trade in black Darfurians.&nbsp;Thousands of Fur were killed, while the government labeled those who resisted government troops and allied militia as &ldquo;bandits&rdquo; and &ldquo;outlaws.&rdquo;</div> <div>&nbsp;</div> <div>By 2003, two major rebel movements were operating in Darfur.&nbsp;To counter them, Bashir launched a ghastly campaign of destruction and ethnic cleansing.&nbsp;Government fighter jets and helicopters bombed villages, followed immediately by government-supported militia, known as the Janjaweed, who murdered, tortured and raped the remaining villagers.&nbsp;The bombers targeted hospitals and schools, and the Janjaweed burned crops and threw corpses into wells to contaminate the water.&nbsp;By the end of 2005, human rights groups estimated that 180,000 people had died and two million people were left homeless, while not a single Janjaweed member had been arrested for his crimes.</div> <div>&nbsp;</div> <div>The United States has a hapless history of dealing with such Sudanese atrocities.&nbsp;On November 3, 1996, President Bill Clinton announced a ban on the importation of goods and services from Sudan.&nbsp;However he made an exception for gum Arabic, of which Darfur is a major source, because it was considered vital to the manufacture of soft drinks, adhesives and other products.&nbsp;On July 23, 2004, the US Congress passed a joint resolution declaring the Sudanese government and the Janjaweed guilty of genocide in Darfur, but by then the invasion and occupation of Iraq had led to the loss of US credibility and the US was unable to find allies for action.&nbsp;In a sad commentary on the Darfur catastrophes, in July 2005 Andrew Natsios of the US Agency for International Development <a href="http://news.bbc.co.uk/2/hi/africa/4705069.stm"><font color="#0000ff">declared</font></a> that the burning of villages in Darfur had all but ended&hellip;because there were no more <a href="http://www.globalsecurity.org/military/world/war/sudan-imagery.htm"><font color="#0000ff">villages</font></a> left to burn.&nbsp;A 2005 peace agreement with only one of several rebel factions failed to stem the fighting or the dislocation and deaths of civilians.&nbsp;</div> <div>&nbsp;</div> <div>More recently, a March 2007 <a href="http://news.bbc.co.uk/2/shared/bsp/hi/pdfs/12_03_07_un_sudan.pdf"><font color="#0000ff">UN report</font></a> said the situation in Darfur is &ldquo;characterized by gross and systematic violations of human rights and grave breaches of international law.&rdquo;&nbsp;It called for the UN Security Council to take &ldquo;urgent&rdquo; action to protect Darfur&rsquo;s civilians, including the deployment of a joint UN/African Union force and the freezing of funds and assets owned by officials complicit in the attacks.&nbsp;Nevertheless, the Bashir government has repeatedly reneged on promises to protect civilians or allow others to do so.&nbsp;<a href="http://www.janpronk.nl/index.html"><font color="#0000ff">Jan Pronk</font></a>, a Dutch statesman who was the head of the UN mission in Sudan until Bashir expelled him, recently wrote that the Sudanese authorities have continued to &ldquo;disregard Security Council resolutions, to break international agreements, to violate human rights and to feed and allow attacks on their own citizens. They could do all this without having to fear consequences. On the contrary, the Council and its members and the rest of the international community have been taken for a ride.&rdquo;<span>&nbsp;&nbsp; </span></div> <div>&nbsp;</div> <div>Criminal prosecution has recently entered into the mix.&nbsp;On July 14, 2008, prosecutors at the <a href="http://www.icc-cpi.int/Menus/ICC/Situations+and+Cases/Situations/Situation+ICC+0205/"><font color="#0000ff">International Criminal Court</font></a> (ICC) filed <a href="http://www.icc-cpi.int/menus/icc/situations%20and%20cases/situations/situation%20icc%200205/press%20releases/a"><font color="#0000ff">ten charges of war crimes</font></a> against al-Bashir, including three counts of genocide, five of crimes against humanity and two of murder.&nbsp;The ICC&rsquo;s prosecutors alleged that Bashir &ldquo;masterminded and implemented a plan to destroy in substantial part&rdquo; three tribal groups in Darfur because of their ethnicity.&nbsp;A panel of ICC judges issued an <a href="http://www.icc-cpi.int/iccdocs/doc/doc639078.pdf"><font color="#0000ff">arrest warrant</font></a> for Bashir on March 4, 2009.&nbsp;Bashir has responded with a statement denying any involvement and with an <a href="http://www.reuters.com/article/worldNews/idUSTRE5252G220090306"><font color="#0000ff">order</font></a> expelling international emergency aid groups, despite the fact that their presence in Darfur is the only reason thousands more have not died.&nbsp;</div>
more
less
Sudan's Newspapers
<p><a href="http://www.onlinenewspapers.com/sudan.htm"><font color="#0000ff">Sudan's Newspapers</font></a></p> <div><a href="http://www.alayaam.net/"><font color="#0000ff">Al-Ayaam</font></a></div> <div><a href="http://www.alintibaha.sd/ar/"><font color="#0000ff">Alintibaha</font></a></div> <div><a href="http://www.almshaheer.com/"><font color="#0000ff">Almshaheer</font></a></div> <div><a href="http://www.alnilin.com/"><font color="#0000ff">Alnilin</font></a></div> <div><a href="http://www.sunanews.net/"><font color="#0000ff">Sudan News Agency &ndash; SUNA (English and Arabic)</font></a></div> <div><a href="http://sudansafari.net/"><font color="#0000ff">Sudan Safari</font></a></div> <div><a href="http://www.sudantribune.com/"><font color="#0000ff">Sudan Tribune (English)</font></a></div> <div><a href="http://www.sudanvisiondaily.com/"><font color="#0000ff">Sudan Vision Daily (English)</font></a></div> <div><a href="http://www.sudanile.com/"><font color="#0000ff">Sudanile</font></a></div>
more
less
History of U.S. Relations with Sudan
<p>Sudan broke diplomatic relations with the US in June 1967, following the outbreak of the Arab-Israeli War.&nbsp;Relations improved after July 1971, when the Sudanese Communist Party attempted to overthrow President Nimeiri, and Nimeiri suspected Soviet involvement.&nbsp;US assistance for resettlement of refugees following the 1972 peace settlement with the south further improved relations.</p> <div>&nbsp;</div> <div>On March 1, 1973, Palestinian terrorists of the &ldquo;Black September&rdquo; organization murdered U.S. Ambassador Cleo A. Noel and Deputy Chief of Mission Curtis G. Moore in Khartoum.&nbsp;Sudanese officials arrested the terrorists and tried them on murder charges.&nbsp;In June 1974, however, they were released to the custody of the Egyptian Government.&nbsp;The US Ambassador to Sudan was withdrawn in protest.&nbsp;Although the U.S. Ambassador returned to Khartoum in November, relations with Sudan remained bad until early 1976, when President Nimeiri mediated the release of 10 American hostages being held by Eritrean insurgents in rebel strongholds in northern Ethiopia.&nbsp;In 1976, the US decided to resume economic assistance to Sudan.</div> <div>&nbsp;</div> <div>In April 1986, relations with Sudan deteriorated again when the US bombed Tripoli, Libya.&nbsp;A US Embassy employee was shot on April 16, 1986.&nbsp;Immediately following this incident, all non-essential personnel and all dependents left for six months.&nbsp;At this time, Sudan was the single largest recipient of US development and military assistance in sub-Saharan Africa.&nbsp;However, official US development assistance was suspended in 1989 in the wake of the military coup against the elected government, which brought to power the National Islamist Front led by General Bashir.</div> <div>&nbsp;</div> <div>US relations with Sudan were further strained in the 1990s.&nbsp;Sudan backed Iraq in its invasion of Kuwait and provided sanctuary and assistance to Islamic terrorist groups.&nbsp;In the early and mid-1990s, Carlos the Jackal, Osama bin Laden, Abu Nidal, and other terrorist leaders resided in Khartoum.&nbsp;Sudan&rsquo;s role in the radical Pan-Arab Islamic Conference represented a matter of great concern to the security of American officials and dependents in Khartoum, resulting in several draw downs and/or evacuations of US personnel from Khartoum in the early-mid 1990s. Sudan&rsquo;s Islamist links with international terrorist organizations represented a special matter of concern for the U.S. Government, leading to Sudan&rsquo;s 1993 designation as a state sponsor of terrorism and a suspension of US Embassy operations in Khartoum in 1996.&nbsp;On November 3, 1996, President Bill Clinton announced a ban on the importation of goods and services from Sudan.&nbsp;However, he made an exception for gum Arabic, of which Darfur is a major source, because it was considered vital to the manufacture of soft drinks, adhesives and other products.&nbsp;In October 1997, the US imposed comprehensive economic, trade, and financial sanctions against the Sudan.&nbsp;In August 1998, in the wake of the East Africa embassy bombings, the U.S. launched cruise missile strikes against Khartoum.&nbsp;The last US Ambassador to the Sudan, Tim Carney, departed prior to this event and no new ambassador has been designated since.&nbsp;On July 23, 2004, the US Congress passed a joint resolution declaring the Sudanese government and the Janjaweed guilty of genocide in Darfur, but by then the invasion and occupation of Iraq had led to the loss of US credibility and the US was unable to find allies for action.&nbsp;The Embassy continues to re-evaluate its posture in Sudan, particularly in the wake of the January 1, 2008, killings of a US Agency for International Development (USAID) employee and his Sudanese driver in Khartoum.</div> <div>&nbsp;</div> <div>Despite all these policy differences, the US has been a major donor of humanitarian aid to Sudan throughout the last quarter century.&nbsp;The US was a major donor in the March 1989 &ldquo;Operation Lifeline Sudan,&rdquo; which delivered 100,000 metric tons of food into both government and SPLA-held areas of Sudan, thus averting widespread starvation.&nbsp;In 1991, the US made major donations to alleviate food shortages caused by a two-year drought.&nbsp;In a similar drought in 2000-01, the US and the international community responded to avert mass starvation in Sudan.&nbsp;In 2001 the Bush Administration named a Presidential Envoy for Peace in Sudan to explore what role the US could play in ending Sudan&rsquo;s civil war and enhancing the delivery of humanitarian aid.&nbsp;For fiscal years 2005-2006, the US committed almost $2.6 billion to Sudan for humanitarian assistance and peacekeeping in Darfur as well as support for implementation of the peace accord and reconstruction and development in southern Sudan.&nbsp;</div>
more
less
Current U.S. Relations with Sudan
<p><b>Noted-Sudanese-American</b></p> <div><b>Lopez Lomong</b> is one of the Lost Boys of Sudan.&nbsp;He is an American track and field athlete who competed in the 2008 Olympics in Beijing.&nbsp;He was chosen by his fellow athletes to be the American flag bearer during the Opening Ceremony.</div> <div><b>&nbsp;</b></div> <div><b>&nbsp;</b></div> <div>The US and Sudan entered into a bilateral dialogue on counter-terrorism in May 2000.&nbsp;Sudan has provided concrete cooperation against international terrorism since the September 11, 2001, terrorism strikes on New York and Washington.&nbsp;However, although Sudan publicly supported the international coalition actions against the Al Qeada network and the Taliban in Afghanistan, Sudan criticized US strikes in that country and opposed a widening of the effort against international terrorism to other countries.&nbsp;Sudan remains on the state sponsors of terrorism list.</div> <div>&nbsp;</div> <div>In response to the Government of Sudan&rsquo;s continued complicity in unabated violence and genocide in Darfur, President Bush imposed new economic sanctions on Sudan in May 2007.&nbsp;The sanctions blocked assets of Sudanese citizens implicated in Darfur violence, and also sanctioned additional companies owned or controlled by the Government of Sudan.&nbsp;Sanctions continue to underscore US efforts to end the suffering of the millions of Sudanese affected by the crisis in Darfur.&nbsp;</div> <div>&nbsp;</div> <div>In October 2009, President Obama announced a new policy toward Sudan.&nbsp;The administration said it will use a combination of &quot;incentives and pressure&quot; to ensure that the Sudan is not a haven for terrorists, implement a 2005 deal to end civil war in the south, and seek a resolution to the conflict in Darfur, where more than 300,000 people have died since 2003 and another 2.7 million have been driven from their homes. The focus of the new policy, however, is on the north-south conflict, not Darfur.&nbsp;Secretary of State Hillary Clinton announced that the policy will feature rewards and punishments for Sudanese officials based on whether they meet benchmarks in three areas, Darfur, the north-south agreement and counterterrorism, but officials will only be rewarded if they meet benchmarks across all three areas.&nbsp;</div> <div>&nbsp;</div> <div><a href="http://www.state.gov/r/pa/prs/ps/2009/oct/130672.htm"><font color="#0000ff">Sudan: A Critical Moment, A Comprehensive Approach</font></a> (Department of State Press Release)</div> <div><a href="http://www.latimes.com/news/opinion/editorials/la-ed-sudan21-2009oct21,0,6997528.story"><font color="#0000ff">Obama's Sudan policy: 'incentives and pressure'</font></a> (Los Angeles Times)</div> <div><a href="http://www.washingtonpost.com/wp-dyn/content/article/2009/10/19/AR2009101901378.html"><font color="#0000ff">North-South Conflict to be Emphasis of New US Policy on Sudan</font></a> (by Julie Tate, New York Times)</div> <div>&nbsp;</div> <div>President Obama appointed Maj. Gen. J. Scott Gration, a Swahili-speaking retired Air Force officer who grew up in Africa as the son of missionaries as US Special Envoy to Sudan.&nbsp;He has been criticized for being too soft on the Sudanese government, advocating less sanctions and normalizing US diplomatic relations to entice cooperation.&nbsp;He has also sought to position himself as a principal mediator between the Sudanese government and its adversaries in Darfur, southern Sudan and Chad. Many human rights groups are afraid he does not understand the ruthless nature of Omar Al-Bashir's government.</div> <div>&nbsp;</div> <div><a href="http://www.nytimes.com/2009/03/18/world/africa/18prexy.html?_r=2&amp;th&amp;emc=th"><font color="#0000ff">Adding Pressure to Sudan, Obama Will Tap Retired General as Special Envoy</font></a> (by Peter Baker, New York Times</div> <div><a href="http://www.cbsnews.com/stories/2009/09/29/politics/washingtonpost/main5349755.shtml"><font color="#0000ff">U.S. Envoy to Sudan Criticized as Na&iuml;ve</font></a> (by Stephanie McCrummen, Washington Post)</div> <div><a href="http://www.washingtonpost.com/wp-dyn/content/article/2009/06/17/AR2009061703491.html"><font color="#0000ff">Sudan's 'Coordinated' Genocide in Darfur is Over, U.S. Envoy Says</font></a> (by Colum Lynch, Washington Post)</div> <div><a href="http://www.darfurscores.org/darfur-legislation"><font color="#0000ff">Darfur Legislation Scorecard</font></a> (a project of the <a href="http://www.genocideintervention.net/"><font color="#0000ff">Genocide Intervention Network</font></a>)</div> <div>&nbsp;</div> <div>The Lost Boys of Sudan are more than 27,000 young boys who were displaced during the Second Sudanese Civil War. With the help of a number of aid organizations, about 3,600 boys were resettled in the US.&nbsp;The program was halted due to security concerns after 9/11. The Lost Boys are scattered throughout the US with the greatest number of them living in Omaha, Nebraska.</div> <div>&nbsp;</div> <div><a href="http://www.allianceforthelostboys.com/"><font color="#0000ff">Alliance for the Lost Boys</font></a></div> <div><a href="http://news.bbc.co.uk/2/hi/africa/3602724.stm"><font color="#0000ff">Sudan's Lost Boys in America (BBC)</font></a></div> <div>&nbsp;</div> <div>(No data available for Americans visiting Sudan).</div> <div>1,066 Sudanese visited the U.S. in 2006, an increase of 59.4% on the previous year.&nbsp;Visitors have ranged in number from 600 to 1,100 in the last five years.</div>
more
less
Where Does the Money Flow
<p>Although oil exploration began in the 1960s, Chevron achieved its first significant strike, in South Kordofan, in 1980.&nbsp;Two years later another strike was made on the margin between Arab Sudan and black Sudan.&nbsp;In 1984, southern insurgents killed four Chevron employees, leading Chevron to withdraw from the country.&nbsp;Still, the lure of huge profits was too great to be ignored.&nbsp;Oil companies from China, Sweden, France and Malaysia would also ultimately take their chances in Sudan.&nbsp;Sudan has used various means, including sending fighter jets to bomb villages near the oil fields, to clear areas in the south intended for oil drilling.&nbsp;Since 2000, a pipeline has connected the southern oil fields to an oil terminal south of Port Sudan, reducing Sudan&rsquo;s dependence on Saudi Arabia and the other Persian Gulf oil states.</p> <div>&nbsp;</div> <div>Since the outbreak of the Darfur conflict, US-Sudan trade has fallen dramatically.&nbsp;In 1997, President Bill Clinton placed a trade embargo and a total asset freeze against the Sudan government, citing its connections to terrorism, human rights violations, and ongoing attempts to destabilize neighboring governments.&nbsp;In 2006, President Bush expanded the embargo by placing a block on property belonging to four individuals linked to the Darfur conflict.&nbsp;Currently, the US limits exports to those intended to relieve human suffering, such as food, medicine and clothing.&nbsp;In 2008, US exports to Sudan totaled $143.3 million, dominated by agricultural materials for industry ($58.1 million or 40.5%), sorghum, barley and oats ($55.6 million or 38.8%) and vegetables ($20 million or 13.9%).&nbsp;The only product the US imports in large value from Sudan is gum Arabic, an ingredient used in products such as soft drinks.&nbsp;President Bill Clinton announced a ban on the importation of goods and services from Sudan in 1996, but he exempted gum Arabic, which is used in soft drinks and gummy candies.&nbsp;In 2008, US imports of gum Arabic totaled $4.9 million or 99.67% of all US imports from Sudan.&nbsp;</div> <div>&nbsp;</div> <div>The U.S. gave $494.7 million in aid to Sudan in 2007, plus an additional $250.0 million in supplemental funding.&nbsp;The 2007 budget allocated the most funds to Food Aid ($355.3 million), Peacekeeping Operations ($234.0 million), Health ($28.8 million), Civil Society ($15.9 million), Political Competition and Consensus-Building ($17.2 million), Good Governance ($12.4 million), and Agriculture ($9.8 million).&nbsp;In 2008 the U.S. reduced funding to Sudan, down to $334.8 million with a $70.0 million supplement.&nbsp;The 2009 budget request allots $332.6 million to Sudan.&nbsp;The most money will go to Infrastructure ($87.5 million), Political Competition and Consensus Building ($45.5 million), Health ($33.2 million), Peacekeeping Operations ($30.0 million), International Narcotics Control and Law Enforcement ($24.0 million), Education ($20.4 million), and Agriculture ($19.8 million).</div> <div>&nbsp;</div> <div>The apparent reduction in funding for peacekeeping operations is due to the takeover of the Darfur peacekeeping mission by <a href="http://www.un.org/en/peacekeeping/missions/unamid/"><font color="#0000ff">UNAMID</font></a>, a joint African Union and United Nations hybrid operation.&nbsp;The U.S. makes significant contributions to UNAMID and the United Nations Mission in Sudan (<a href="http://www.un.org/en/peacekeeping/missions/unmis/"><font color="#0000ff">UNMIS</font></a>) through the State Operations budget.</div> <div>&nbsp;</div> <div><a href="http://www.census.gov/foreign-trade/statistics/product/enduse/imports/c7320.html"><font color="#0000ff">Imports from Sudan</font></a></div> <div><a href="http://www.census.gov/foreign-trade/statistics/product/enduse/exports/c7320.html"><font color="#0000ff">Exports to Sudan</font></a></div> <div><a href="http://www.state.gov/documents/organization/137937.pdf"><font color="#0000ff">Congressional Budget for Foreign Operations (pages 175-185)</font></a></div>
more
less
Human Rights
<p>According to the US State Department &ldquo;the government&rsquo;s human rights record is poor, and there are numerous serious abuses, including: abridgement of citizens&rsquo; rights to change their government; extrajudicial and other unlawful killings by government forces and other government-aligned groups throughout the country; torture, beatings, rape, and other cruel, inhumane treatment or punishment by security forces; harsh prison conditions; arbitrary arrest and detention, including incommunicado detention of suspected government opponents, and prolonged pretrial detention; executive interference with the judiciary and denial of due process; forced military conscription of underage men; obstruction of the delivery of humanitarian assistance; restrictions on privacy and freedoms of speech, press, assembly, association, religion, and movement; harassment of internally displaced persons and of local and international human rights and humanitarian organizations; violence and discrimination against women, including the practice of female genital mutilation; child abuse, including sexual violence and recruitment of child soldiers, particularly in Darfur; trafficking in persons; discrimination and violence against ethnic minorities; denial of workers' rights; and forced labor, including child labor.</p> <div>&nbsp;</div> <div>Sudan is nominally a republic, but in fact has been ruled by its authoritarian President, Omar al-Bashir, since he took power in a coup d&rsquo;etat in 1989.&nbsp;Bashir was named the second worst dictator in the world by <a href="http://www.parade.com/dictators/2008/profiles/omar-al-bashir.html"><font color="#0000ff">Parade magazine</font></a> in 2009.&nbsp;Although elections are scheduled for April 2010, few expect them to be free and fair, as Sudan has not seen a democratic ballot for over forty years.&nbsp;To the extent they exist at all in Sudan, human rights are respected at the discretion of the government.&nbsp;</div> <div>&nbsp;</div> <div>There were numerous reports that the government and its agents committed arbitrary and unlawful killings. Government forces, government-aligned militias, and rebels killed civilians in connection with the conflict in Darfur and in connection with conflict in Abyei. The UN Mission in Sudan (UNMIS) continued to receive reports that SPLA soldiers committed extrajudicial killings. The LRA committed numerous arbitrary killings in Southern Sudan throughout the year. &ldquo;The government was responsible for hundreds of politically and ethnically-motivated disappearances, particularly of Zaghawas living in Khartoum and Omdurman. The NISS arrested hundreds of Darfuris in May and June following the May 10 attack, detaining pedestrians and car passengers who appeared to be Zaghawa. Released detainees reported that the NISS continued to hold up to 2,500 detainees at several detention locations in the weeks following the attack. Several reported that they were beaten while in custody. By year's end fewer than 300 persons had been charged with participating in the May 10 attacks. Human rights organizations claimed that while most of the detainees were released, the government continued to hold several hundred without charges at year's end.&nbsp; Prominent Darfuri lawyers and activists arrested by the NISS in Khartoum remained unaccounted for by year's end. An estimated 15,000 Dinka women and children were abducted, mainly from 1983 to 1999; thousands of them remained unaccounted for.&rdquo;</div> <div>&nbsp;</div> <div>Freedom of the press, expression, petition and assembly are regularly violated.&nbsp;Individuals who criticized the government publicly or privately were subject to reprisal, including arrest. The government attempted to impede criticism and monitored political meetings. Journalists were subjected to arrest, harassment, intimidation and violence due to their reporting.</div> <div>&nbsp;</div> <div>Legal protections for the accused are ignored; prison conditions are abysmal and overcrowded, lacking basic facilities such as toilets and showers.&nbsp;Prisoners generally relied on family or friends for food, although officials continued to arbitrarily deny visits to prisoners. Abuse and torture of prisoners occur regularly and there were credible reports that security forces held detainees incommunicado; beat them; deprived them of food, water, and toilets; and forced them to sleep on cold floors.&nbsp;Prisoners died from lack of health care and poor prison conditions.</div> <div>&nbsp;</div> <div>&ldquo;Police corruption was a problem, and some police officers supplemented their incomes by extorting bribes.&rdquo;</div> <div>&nbsp;</div> <div>&ldquo;Individuals were arbitrarily arrested and detained. The NISS committed numerous arbitrary arrests where authorities often detained persons for a few days before releasing them without charge, but many persons were held for much longer.&nbsp; Foreigners in Southern Sudan, generally Ugandans or Kenyans, were held for long periods without trial; authorities required the families of juveniles to sign for their release, resulting in indefinite detention for some juveniles from foreign countries. Journalists and NGO members were arrested, detained, and tortured during the year.&rdquo;</div> <div>&nbsp;</div> <div>Religious freedom is extremely limited, for the Islamist government favors Islam and persecutes members of other religions, specifically indigenous Animists and Christians, as a matter of policy.&nbsp;Muslims in the north who are interested in Christianity or convert to Christianity faced severe social pressure.&nbsp;It was reported that Muslims received preferential treatment regarding limited government services, such as access to medical care and in court cases involving Muslim against non-Muslim.&nbsp;Non-Arab Muslims and Muslims from tribes and sects not affiliated with the ruling party, such as in Darfur and the Nuba Mountains, stated that they were treated as second-class citizens and were discriminated against in applying for government jobs and contracts in the north and government-controlled southern areas. While the law permits non-Muslims to convert to Islam, conversion by a Muslim is punishable by death.</div> <div>&nbsp;</div> <div>Women&rsquo;s rights are severely curtailed.&nbsp;Slavery and slave trading are practiced, particularly the enslavement of non-Arab racial minorities from the Darfur region and the south.&nbsp;&ldquo;Rape of women and girls throughout the country, including systematic rape in Darfur, continued to be a serious problem. Authorities often obstructed access to justice for rape victims, and during the year only one person was convicted of rape in Darfur. Many victims did not report their cases either to family or authorities for fear they would be punished or arrested for &quot;illegal pregnancy.&quot; The police arrested unmarried pregnant women who claimed to have been raped. Unless a rape victim could provide proof of the crime, she could be charged with the capital offense of adultery.&rdquo;</div> <div>&nbsp;</div> <div>The government was somewhat committed to children's rights and welfare, but there were great disparities by region. The government cooperated with UNICEF on the issues of child health, Female Genital Mutilation, and child soldiers; however, significant problems continued, especially in the South and in Darfur. In 2005, UNICEF reported that in Southern Sudan, which has an estimated population of seven million, only approximately 500 girls completed primary school each year; the primary school completion rate for girls was estimated at 1 percent.&nbsp;Child abuse, abduction, prostitution, trafficking, and sexual abuse of children remained problems, particularly in the south. Children engaged in prostitution for survival, usually without third-party involvement.</div> <div>&nbsp;</div> <div>According to the Human Rights Watch World Report 2008 regarding Darfur, &ldquo;government and government-backed militias continue to attack civilian populations ethnically associated with rebel movements, both deliberately and in the course of indiscriminate bombings. Rebel factions have proliferated and criminal banditry has increased. The 2006 Darfur Peace Agreement is now widely acknowledged to be defunct.&rdquo;&nbsp;Government forces, the Janjaweed militia which is allied with the army, Darfur rebel groups, and tribal factions commit serious human rights abuses, including the killing of approximately 1,600 persons, the razing of numerous villages, acts of torture, and violence against women.&nbsp;Darfur rebel groups are also responsible for rape and attacks on humanitarian convoys and compounds to steal equipment and supplies, resulting in injury to humanitarian workers.&nbsp;Government forces and government-aligned militias engaged in the deliberate killing of civilians, including continued aerial bombardment of civilian targets, such as homes, schools, and markets, which were often followed by ground attacks by Janjaweed and SAF vehicles.&nbsp;</div> <div>&nbsp;</div> <div>&ldquo;All parties to the conflict perpetrated acts of torture and abuse. The government abused persons detained after armed conflict as well as IDPs suspected of having links to rebel groups. There were continued reports that Janjaweed, rebels, and government security forces raped women and children.&nbsp;In 2005, the UN noted the &lsquo;widespread and systematic&rsquo; prevalence of sexual violence in Darfur directed against women and girls, and this trend continued during the year. Women and girls in IDP camps frequently reported rapes by &lsquo;men in uniform,&rsquo; and their assailants generally beat them and threatened to kill them. Recruitment of child soldiers remained a serious problem in Darfur.&rdquo;</div> <div>&nbsp;</div> <div>In 2004 then-U.S. Secretary of State Colin Powell testified before the U.S. Senate Foreign Relations Committee that &ldquo;genocide has been committed in Darfur and that the Government of Sudan and the Jingaweit (janjaweed) bear responsibility.&rdquo;&nbsp;Many times in 2007 President Bush referred to actions in Darfur as genocide.&nbsp;According to the UN, more than 300,000 persons have died, 2.5 million civilians have been internally displaced, and an estimated 231,000 refugees have fled to neighboring Chad since the conflict began in 2003.&nbsp;Despite the presence in Darfur of the African Union-led international monitoring force (African Union Mission in Sudan or AMIS), security remains a major problem.</div> <div>&nbsp;</div> <div>In Southern Sudan delays in CPA implementation, particularly the provisions of its security arrangements governing demobilization, disarmament, and reintegration, continued to foment insecurity.&nbsp;Clan violence, some allegedly orchestrated by the government in Khartoum in response to increasing north/south tensions, remained high.&nbsp;The SPLA&rsquo;s integration of militias termed by the CPA as &ldquo;Other Armed Groups&rdquo; was largely complete, although integration of other new militia groups continued.</div> <div>&nbsp;</div> <div><a href="http://www.state.gov/documents/organization/137937.pdf"><font color="#0000ff">U.S. State Department</font></a></div> <div><a href="http://www.hrw.org/en/africa/sudan"><font color="#0000ff">Human Rights Watch</font></a></div> <div><a href="http://www.hrw.org/en/reports/2007/09/19/darfur-2007-chaos-design"><font color="#0000ff">Chaos by Design</font></a> (Human Rights Watch Report)</div> <div><a href="http://www.amnesty.org/en/region/africa/east-africa/sudan"><font color="#0000ff">Amnesty International</font></a></div> <div><a href="http://www.darfurcentre.ch/"><font color="#0000ff">Darfur Relief and Documentation Center</font></a></div>
more
less
Debate
<p><b>Should the U.S. Pursue Economic Sanctions and/or Military Intervention in Sudan</b></p> <div>Military intervention by the US, UN, or NATO was considered when the human rights violations in Darfur first gained international attention.&nbsp;The UN had considered a military intervention in Darfur, but any commitment of UN troops requires a resolution from the UN Security Council.&nbsp;China is a member of the UN Security Council and one of the Sudanese government&rsquo;s few remaining allies.&nbsp;Therefore, military intervention to stop the genocide gave way to a UN Peacekeeping Force led by African Union troops, coupled with sanctions.&nbsp;UN sanctions are designed to isolate the Sudanese government and prevent them from acquiring resources to continue the genocide.&nbsp;The US has also implemented sanctions against Sudan, freezing assets of Sudanese companies and limiting their use of the dollar.</div> <div><a href="http://www.un.org/sc/committees/1591/"><font color="#0000ff">UN Security Council Sanctions</font></a> (Security Council Committee)</div> <div><a href="http://www.au.af.mil/au/awc/awcgate/crs/rl32606.pdf"><font color="#0000ff">Sudan: Economic Sanctions</font></a> (by Dianne Rennack, CRS Report for Congress) (pdf)</div> <div><a href="http://www.nytimes.com/2007/05/30/business/worldbusiness/30oil.html"><font color="#0000ff">Oil May Allow Sudan to Escape Sanctions' Pains</font></a> (by Jad Mouawad, New York Times)</div> <div><a href="http://darfur.3cdn.net/46c257b8e3959746d5_ttm6bnau2.pdf"><font color="#0000ff">Darfur Update</font></a> (a report by the Darfur advocacy organization, <a href="http://www.savedarfur.org/"><font color="#0000ff">Save Darfur</font></a>) (pdf)</div> <div><a href="http://www.cato.org/pub_display.php?pub_id=2744"><font color="#0000ff">A Regional Solution for Darfur</font></a> (by Christopher Preble, Cato Institute)</div> <div>&nbsp;</div> <div><b>For Military Intervention </b></div> <div>Those who are in favor of military intervention claim it is the only way to stop Omar al-Bashir from committing genocide.&nbsp;The use of military helicopters in the killings makee it obvious that only a full military intervention can stop the systematic killings.&nbsp;As a ruthless dictator facing rebel groups throughout his country, he has little reason to compromise or give in to international pressure.&nbsp;Military humanitarian interventions have succeeded in the past, saving millions of lives.&nbsp;Without such an intervention, the Sudanese government will commit a full genocide against the people of Darfur.</div> <div><a href="http://www.washingtonpost.com/wp-dyn/content/story/2009/03/04/ST2009030403387.html"><font color="#0000ff">Grounding Sudan&rsquo;s Killers</font></a> (by Gen. Merrill A. McPeak [USAF, Ret.] and Kurt Bassuener)</div> <div><a href="http://www.nytimes.com/2009/03/08/opinion/08kristof.html"><font color="#0000ff">Watching Darfuris Die</font></a> (by Nicholas Kristof, New York Times)</div> <div>&nbsp;</div> <div><b>For Economic Sanctions</b></div> <div>Economic sanctions are needed to isolate Bashir's regime and weaken his power, making it more difficult for him to continue the mass killings since he will not have the supplies needed.&nbsp;The goal of the sanctions is not only to pressure the Sudanese government, but also to send a message that his actions are intolerable and he faces isolation from the international community.</div> <div>&nbsp;</div> <div><b>Against Military Intervention</b></div> <div>Military intervention by any country would violate Sudan's sovereignty and further complicate the situation that already has too many factions fighting.&nbsp;According to international law, the Sudanese government must agree to any UN force.&nbsp;Omar al-Bashir does not want UN peacekeepers in his country, and sending them in would be a violation of international law.&nbsp;Furthermore, UN forces are meant to be peacekeepers, not fighters, and will not necessarily be able to stop the fighting.&nbsp;The African Union has a military force and they should be called upon first before deploying any other international force.&nbsp;</div> <div><a href="http://intlawgrrls.blogspot.com/2009/03/someone-give-kristof-copy-of-un-charter.html"><font color="#0000ff">Someone Give Kristof the U.N. Charter</font></a> (by Diane Marie Amann, IntLawGrrls)</div> <div><a href="http://www.guardian.co.uk/commentisfree/cifamerica/2009/mar/12/darfur-no-fly-zone"><font color="#0000ff">Say No to a Darfur No-Fly Zone</font></a> (by Micah Zenko, The Guardian)</div> <div>&nbsp;</div> <div><b>Against Economic Sanctions</b></div> <div>Sanctions against Sudan have been implemented in the past and were irregularly enforced and ineffective in pressuring the Sudanese government.&nbsp;Sanctions this time will have the same effect, especially since China remains one of Sudan's few remaining allies.&nbsp;China's support is enough to allow Omar al-Bashir&rsquo;s government to continue the systematic killing in Darfur since they provide arms and munitions in exchange for oil.&nbsp;Furthermore, sanctions oftentimes hurt the victims even more since it limits the supplies they need to survive and makes it more difficult for aid organization to gain access to Darfur.&nbsp;</div> <div>&nbsp;</div> <div>&nbsp;</div> <div><b>International Criminal Court Indictment of President Omar al-Bashir</b></div> <div>In April 2009, the <a href="http://www.icc-cpi.int/Menus/ICC?lan=en-GB"><font color="#0000ff">International Criminal Court</font></a> issued an arrest warrant for Sudanese President Omar al-Bashir for &ldquo;war crimes and crimes against humanity. He is suspected of being criminally responsible, as an indirect (co-)perpetrator, for intentionally directing attacks against an important part of the civilian population of Darfur, Sudan, murdering, exterminating, raping, torturing and forcibly transferring large numbers of civilians, and pillaging their property.&rdquo;&nbsp;The ICC does not have the ability to enforce the warrant, so many human rights organization have questioned the motives and wisdom of issuing the warrant.&nbsp;</div> <div>&nbsp;</div> <div><b>PRO</b></div> <div>The ICC indictment aims to bring justice and government accountability to Sudan.&nbsp;Advocates for justice believe the Sudanese government must be brought to trial and punished for their crimes against humanity.&nbsp;The ICC has issued arrest warrants for President Omar al-Bashir, Ahmad Harun, Minister of State for Humanitarian Affairs of Sudan, and Ali Kushayb, leader of the Janjaweed.&nbsp;Regardless of whether or not the accused are immediately brought to trial, the warrants show that governments are held accountable for the crimes they commit.&nbsp;Proponents of the ICC argue that there can be no peace without justice because without justice, one side will always feel wronged or cheated, thus breeding future conflicts.&nbsp;</div> <div><a href="http://www.hrw.org/node/81231"><font color="#0000ff">ICC: Bashir Warrant is Warning to Abusive Leaders</font></a> (Human Rights Watch)</div> <div>&nbsp;</div> <div><b>CON</b></div> <div>The demand for justice comes at the price of peace.&nbsp;There can be no peace if the Sudanese government is threatened with arrest warrants because then President Omar al-Bashir has no reason to compromise.&nbsp;The Sudanese government reacted to the arrest warrants by promptly expelling international aid organizations.&nbsp;International aid is the only reason many Darfuris are alive, and expelling aid organizations is essentially another genocide because millions will die from the lack of food or medical care.</div> <div><a href="http://www.nytimes.com/2009/03/03/opinion/03graham.html"><font color="#0000ff">Put Peace Before Justice</font></a> (by Franklin Graham, New York Times)</div> <div><a href="http://www.enoughproject.org/publications/what-warrant-means-justice-peace-and-key-actors-sudan"><font color="#0000ff">What the Warrant Means: Justice, Peace and the Key Actors in Sudan</font></a> (Enough Project)</div> <div><a href="http://www.issafrica.org/dynamic/administration/file_manager/file_links/SUDANSITREP26SEP08.PDF?link_id=3&amp;slink_id=6615&amp;link_type=12&amp;slink_type=13&amp;tmpl_id=3"><font color="#0000ff">Sudan: What Implications for President Al-Bashir&rsquo;s Indictment by the ICC?</font></a> (by Issaka K. Souar&eacute; of the <a href="http://www.issafrica.org/"><font color="#0000ff">Institute for Security Studies</font></a>.)&nbsp;(pdf)</div>
more
less
Past Ambassadors
<p>Arthur E. Beach</p> <div>Title: Charg&eacute; d&rsquo;Affaires</div> <div>Appointment: See note below</div> <div>Presentation of Credentials: Mar 17, 1956</div> <div>Termination of Mission: Superseded, May 17, 1956</div> <div>Note: Not commissioned; letter of credence dated Mar 2, 1956. The Embassy in Khartoum was established Feb 15, 1956, with Beach in charge.</div> <div>&nbsp;</div> <div>Lowell C. Pinkerton</div> <div>Appointment: Apr 12, 1956</div> <div>Presentation of Credentials: May 17, 1956</div> <div>Termination of Mission: Left post Aug 25, 1957</div> <div>Note: He also served as US Minister to Lebanon from 1947 to 1951.</div> <div>&nbsp;</div> <div>James S. Moose, Jr.</div> <div>Appointment: Mar 26, 1958</div> <div>Presentation of Credentials: Apr 17, 1958</div> <div>Termination of Mission: Left post May 5, 1962</div> <div>Note: He also served as US Minister to Saudi Arabia from 1943 to 1944 and to Syria in 1952; and as US Ambassador to Syria from 1952 to 1957.&nbsp;</div> <div>&nbsp;</div> <div>William M. Rountree</div> <div>Appointment: Jul 3, 1962</div> <div>Presentation of Credentials: Aug 2, 1962</div> <div>Termination of Mission: Left post Sep 17, 1965</div> <div>Note: He also served as ambassador to Pakistan from 1959 to 1962; South Africa from 1965 to 1970; and Brazil from 1970 to 1973.</div> <div>&nbsp;</div> <div>William H. Weathersby</div> <div>Appointment: Oct 20, 1965</div> <div>Presentation of Credentials: Dec 4, 1965</div> <div>Termination of Mission: Sudan severed diplomatic relations with U.S., Jun 7, 1967; Weathersby left post Jun 18, 1967.</div> <div>&nbsp;</div> <div>Note: The Embassy in Khartoum was closed as of Jun 6, 1967.&nbsp;A US Interest Section was established in the Netherlands Embassy on Aug 14, 1967.&nbsp;Principal Officers were: Cleo A. Noel, Jr. (Aug 1967-Jun 1969), and George C. Moore (Jul 1969-Jul 1972).&nbsp;The Embassy in Khartoum was re-established Jul 25, 1972, with Moore as Charg&eacute; d&rsquo;Affaires ad interim.</div> <div>&nbsp;</div> <div>Cleo A. Noel, Jr.</div> <div>Appointment: Dec 2, 1972</div> <div>Presentation of Credentials: Dec 23, 1972</div> <div>Termination of Mission: Assassinated at post Mar 2, 1973</div> <div>Note: Commissioned during a recess of the Senate; recommissioned after confirmation on Feb 8, 1973.</div> <div><b>Special Note:</b> On the evening of <a href="http://www.time.com/time/magazine/article/0,9171,906931-1,00.html"><font color="#0000ff">March 1, 1973</font></a>, militants from the Black September faction of PLO stormed the Saudi Embassy in Khartoum, where a farewell ceremony for outgoing Charg&eacute; d&rsquo;Affaires George C. Moore had just concluded.&nbsp;Incoming ambassador Cleo Noel was wounded; he, Moore and eight other diplomats were taken hostage by the terrorists.&nbsp;The next day, the hostage takers murdered Noel, Moore and Belgian diplomat Guy Eid.&nbsp;</div> <div>&nbsp;</div> <div>William D. Brewer</div> <div>Appointment: Jul 16, 1973</div> <div>Presentation of Credentials: Sep 22, 1973</div> <div>Termination of Mission: Left post May 7, 1977</div> <div>Note: He also served as ambassador to Mauritius from 1970 to 1972.</div> <div>&nbsp;</div> <div>Donald C. Bergus</div> <div>Appointment: May 19, 1977</div> <div>Presentation of Credentials: Jul 19, 1977</div> <div>Termination of Mission: Left post Apr 1, 1980</div> <div>&nbsp;</div> <div>C. William Kontos</div> <div>Non-career appointee</div> <div>Title: Ambassador Extraordinary and Plenipotentiary</div> <div>Appointment: May 23, 1980</div> <div>Presentation of Credentials: Jun 24, 1980</div> <div>Termination of Mission: Left post Jul 21, 1983</div> <div>&nbsp;</div> <div>Hume Alexander Horan</div> <div>Appointment: Jul 6, 1983</div> <div>Presentation of Credentials: Jul 30, 1983</div> <div>Termination of Mission: Left post Jul 4, 1986</div> <div>Note: He also served as ambassador to Cameroon in 1980; Equatorial Guinea in 1980; Saudi Arabia from 1987 to 1988; and Cote d&rsquo;Ivoire from 1992 to 1995.&nbsp;</div> <div>&nbsp;</div> <div>G. Norman Anderson</div> <div>Appointment: Jun 16, 1986</div> <div>Presentation of Credentials: Aug 12, 1986</div> <div>Termination of Mission: Left post Oct 24, 1989</div> <div>&nbsp;</div> <div>James R. Cheek</div> <div>Appointment: Oct 10, 1989</div> <div>Presentation of Credentials: Nov 16, 1989</div> <div>Termination of Mission: Left post Aug 8, 1992</div> <div>Note He also served as ambassador to Ethiopia in 1987 and to Argentina from 1993 to 1996.</div> <div>&nbsp;</div> <div>Donald K. Petterson</div> <div>Appointment: Jun 15, 1992</div> <div>Presentation of Credentials: Aug 24, 1992</div> <div>Termination of Mission: Left post Jul 28, 1995</div> <div>Note: He also served as ambassador to Somalia from 1978-82 and to Tanzania in 1986.</div> <div>&nbsp;</div> <div>Timothy Michael Carney</div> <div>Appointment: Jun 27, 1995</div> <div>Presentation of Credentials: Sep 9, 1995</div> <div>Termination of Mission: Embassy Khartoum closed Feb 7, 1996; Ambassador Carney left Nairobi Nov 30, 1997.</div> <div>Note: He also served as ambassador to Haiti from 1998 to 1999.</div> <div>&nbsp;</div> <div>Embassy Khartoum was reopened May 23, 2002, with Jeffrey Millington as Charg&eacute; d&rsquo;Affaires ad interim.&nbsp;The following officers have served in this capacity: Jeffrey Millington (May 2002-Aug 2003), Gerard M. Gallucci (Aug 2003-Sep 2004), Robert Whitehead (Sep 2004-Feb 2005; May-Jul 2005), David Kaeuper (Feb-May 2005), John Limbert (Jul-Sep 2005) and Cameron R. Hume (Oct 2005-Jun 2007).</div> <div>&nbsp;</div> <div>Alberto M. Fernandez</div> <div>Title: Charg&eacute; d&rsquo;Affaires</div> <div>Appointment: June 5, 2007</div> <div>Termination of mission: May 30, 2009</div>
more
less
Sudan's Ambassador to the U.S.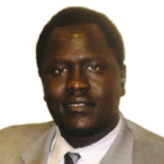 Khoc,Akec Khoc Aciew
Sudan does not have an ambassador to the US at this time. Since Sept. 9, 2008, the head of the embassy has been the chargé d'affaires, Akec Khoc Aciew Khoc. Dr. Khoc, a member of the Dinka people of Southern Sudan, trained as a medical practitioner, earning a bachelor's degree (M.B. B.S.) from the University of Khartoum Medical School, and a master's degree in Blood Transfusion Medicine and Hematology from Pierre and Marie Curie University in Paris. Khoc fled Sudan to Ethiopia at the outset of the second civil war in 1983, and then to France in 1991 after the political situation in Ethiopia deteriorated for the south Sudanese. While in Paris, he became a member of the Sudan Human Rights Organization, and a spokesman for the Sudan People's Liberation Movement (SPLM), the leading opposition group to the northern government and the political arm of the Sudan People's Liberation Army. He left Paris and settled for a time in Minnesota, working as a mental health counselor. In April 2006, as part of the national reconciliation process, he was appointed chargé d'affaires to the Sudanese embassy in the US.
more
less
Sudan's Embassy Web Site in the U.S.
<p><a href="http://www.sudanembassy.org/"><font color="#0000ff">Sudan's Embassy in the U.S.</font></a></p>
more
less