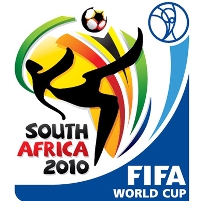 David Wallechinsky is the author of The Complete Book of the Summer Olympics and The Complete Book of the Winter Olympics. He is the vice-president of the International Society of Olympic Historians
Introduction
The World Cup, by far the biggest single-sport sports event in the world, kicks off on June 11 with 32 teams competing for a place in the final on July 11. Except for the host team, South Africa, the other nations qualified through regional tournaments. The 32 finalists are divided into eight groups of four teams each. Each team plays each of the other teams in its group once. The top two teams in each group advance to the knockout stage: round of 16, quarter-finals, semi-finals, final. Places in each group are determined by points earned based on wins (3 points) and ties (1 point). If two teams end up with the same number of points, the tie-breakers are: goal difference, goals scored, head-to-head results.
Although theoretically any of the 32 teams can win it all, reality is not quite so rosy. The truth is that there are two tiers of nations. Tier 1 consists of teams from Europe and South America, while Tier 2 is everyone else. Here are a few facts to give you a bit of perspective on the gap between the two tiers:
·
At the last World Cup in Germany in 2006, Tier 1 teams played Tier 2 teams 30 times. The Result: Tier 1 won 23 times, Tier 2 two times and there were five draws. The only Tier 2 victories were Ghana beating the Czech Republic and Côte d-Ivoire defeating Serbia.
·
In the entire history of the World Cup, which began in 1930, no Tier 2 team has ever made it to the final match.
·
Of the 72 teams that have made it to the semi-finals since the World Cup began, only two have been from outside Europe or South America. Those would be the United States in 1930 and South Korea, playing at home, in 2002.
So with that dose of reality in mind, let's take a look at the eight pools. Current FIFA rankings are in parenthesis.
Group A
France (9)
Uruguay (16)
Mexico (17)
South Africa (83)
This is the barely-managed-to-qualify group and, for France, Uruguay and Mexico: really lucky to have been drawn into this particular group. Why? Each group includes one of the top seven teams in the world or the home team. This year, the home team, South Africa, happens to be ranked 83rd.
France
France certainly has the credentials, having played in two of the last three finals (an achievement matched only by Brazil) and four of the last seven semifinals. But the French have not looked like contenders lately. The European qualifying tournament was divided into nine groups of six teams (one had five). The winner of each group qualified for the World Cup. Eight of the second-place teams went into a play-off, with four pairs playing home and away. France got off to a bad start, losing to Austria 3-1. They never lost again, but they were also never able to make up the points hole they had dug themselves into, and Serbia won the group.
France drew Ireland in the playoff. They beat the Irish 1-0 in Dublin. The rematch in Paris took place four days later and all France had to do was earn a tie. But it was Robbie Keane of Ireland who scored the only goal of regulation. With the aggregate score at 1-1, the match went into overtime. If it remained tied, the World Cup qualifying team would be decided by penalty shoot-out. Anyone who follows soccer knows what happened next. About 12 minutes into overtime play, Thierry Henry touched the ball with his hand, an obvious infraction seen clearly by everyone…except the referees. He then volleyed the ball into the box and William Gallas headed in what would turn out to be the winning goal.
Since then, France has played only one match against a World Cup team, losing in Paris to Spain 2-0. Even worse, they played poorly in their two most recent preparation matches, tying Tunisia 1-1 and losing to 1-0 to China, a team ranked even lower than South Africa.
The French finally have a reliable finisher in Franck Ribéry, however he will have to shake the distraction of the scandal regarding the revelation that he had sex with a 17-year-old prostitute. (Ribéry is married, has two daughters and converted to Islam at his wife's request.)
The French coach, Raymond Domenech, is more unpopular than the nation's political leaders, which is quite an achievement in a country where most citizens routinely have disdain for politicians of all parties. If France is eliminated in group play, Domenech will be reviled; if they advance deep into the knockout round, he will be forgiven.
Uruguay
The South American qualifying tournament is probably the most exciting of all the regions. It is essentially a two-year-long league in which the ten South American countries play each other twice, once at home and once away. The top four teams go to the World Cup and the fifth place team advances to a playoff with the fourth place team from CONCACAF (North America, Central America and Caribbean). For the third straight time, Uruguay was the fifth place team. They then beat Costa Rica 2-1 on aggregate to qualify for South Africa.
Since then, Uruguay has played only one significant friendly, beating Switzerland 3-1 in Switzerland. We will find out on opening day if Uruguay is really prepared to play at an international level when they face France. The two teams have only faced each five times ever. The last time Uruguay scored a goal against France was in 1966. Since 1995, Uruguay has faced Mexico four times in regional tournaments and their best result has been a draw in 2005.
Mexico
The CONCACAF (North America, Central America and Caribbean) zone is pretty much organized to ensure the qualification of the United States and Mexico. Nonetheless, the Mexicans managed to make it hard on themselves. All they had to do to qualify for the final qualification group was to finish first or second in a four-team group in the previous round. As usual, they won all three of their home games, but on the road they melted, losing to Jamaica and Honduras and tying Canada. Honduras won the group, while Mexico tied for points with Jamaica and advanced only due to a better goal difference. It was not pretty.
The final round consisted of six teams, with the top three going to the World Cup. Once again, Mexico won all of their home games, but this time managed to win one road game, beating Costa Rica 3-0. All this was good enough to earn Mexico second place in the group, and they are back in the World Cup for the fifth straight time. In each of the last four World Cups, Mexico has advanced out of pool play, only to be eliminated in the round of 16.
I give the Mexicans credit for tackling their road game problem head-on. In the three weeks leading up to this year's World Cup, Mexico scheduled road matches against three of the strongest teams in Europe. They lost to England 3-1 and to the Netherlands 2-1, but then beat Italy 2-1. Whatever one thinks of these results, Mexico will arrive in South Africa better prepared than most other teams.
Still, this could be a rough draw for the Mexicans. It's never easy playing the host country in the opening match of the World Cup. Mexican teams have played France only six times in the last 80 years, and have never won.
South Africa
This brings us to South Africa. It's hard not to root for a home team that is also an underdog. Unfortunately, there is nothing in South Africa's recent performances to suggest that they will advance out of group play. Although the South Africans qualified automatically, they had to compete in the African qualifying tournament in 2008 anyway because it also served as the qualifying tournament for the African Championships. South Africa performed so poorly that they failed to even make it out of the initial qualifying round, losing twice to Nigeria and once to Sierra Leone.
Last year, as practice for the World Cup, South Africa hosted the Confederations Cup. They defeated Poland and New Zealand and tied Iraq, but lost twice to Spain and once to Brazil. Still, these were noble losses to two of the best teams in the world, and the experience seemed to make up for the previous year's debacle.
Since then, however…well, let's just look at their home matches. They lost 3-1 to Serbia, beat Madagascar, tied Japan and Jamaica, beat Zimbabwe, tied Namibia and North Korea, finally beat Jamaica and then Thailand, tied Bulgaria and beat Guatemala and Denmark. Does a team that couldn't beat Namibia at home seem like one that can defeat Mexico, Uruguay and France? At least they are exciting to watch, even if they are unprofessionally sloppy. And they will have tens of thousands of enthusiastic fans cheering them on.
There will be great pressure on the South African team on June 11 when they face Mexico because never in World Cup history has a host nation lost its opening match.
Favorites: This is probably the most difficult group to predict, but unless France collapses like they did in the 2002 World Cup or the 2008 European Championship, I go with France and Mexico.
Group B
Argentina (7)
Greece (13)
Nigeria (21)
South Korea (47)
This is another group of barely-made-its that could produce some exciting matches.
Argentina
Argentina is a perennial power…and yet the last time they advanced to the semifinals was 20 years ago. The team has been coached since November 2008 by the legendary Diego Maradona, who, as a player, led Argentina to the World Cup championship in 1986 and second place in 1990. In 1994, he failed a doping test and was sent home after two matches. One thing you can count on with Argentina this year is drama. It is hard to imagine the Maradona-led Argentineans completing the tournament without being involved in some sort of controversy.
The FIFA World Player of the Year, Lionel Messi, has been spectacular when playing for his club team, FC Barcelona, so why is he so underwhelming when he plays for the national team, and can Maradona do anything about it?
Argentina's road to the 2010 World Cup was chaotic. They opened with three wins, but then lost to Colombia and played four straight ties. By the time Maradona took over, their record was a mediocre 4 wins 2 losses and 4 draws. After an easy 4-0 victory over Venezuela, disaster struck. Argentina lost to Bolivia 6-1—the first time in 50 years they had lost an international match by five goals. There were calls for Maradona to be fired, particularly after the team also lost to Ecuador, Brazil (at home) and Paraguay. With only two matches left in the qualifying tournament, Argentina was in fifth place and in serious danger of not qualifying for the World Cup for the first time in 40 years. They eked out a 2-1 victory over last-place Peru and then faced Uruguay on the road, needing a tie to qualify. Mario Bolatti scored for Argentina in the 84th minute and the nation of Argentina breathed a collective sigh of relief.
Maradona celebrated the goal by diving onto the pitch on his stomach and then earned a two-month ban by swearing at the media during the post-match press conference. He has also promised to run down the streets of Buenos Aires naked if Argentina wins the World Cup, a threat that will probably inspire his team's opponents to play even harder.
This year, Argentina lost to Spain in Madrid, but beat Germany 1-0 in Munich on a goal by Gonzalo Higuain. Watch for Diego Milito, who, over an 18-day period in May this year, playing for Inter Milan, scored the winning goal in the Italian Cup final, the winning goal in the final match of the season to give Inter the Italian Serie A championship, and both goals in the Champions League final against Bayern Munich. That's what you call going into the World Cup on a roll.
Greece
Like Argentina, Greece struggled to qualify. They were beaten twice by Switzerland and were forced into a playoff with Ukraine. They managed only a 0-0 tie at home and traveled to Ukraine as the underdogs. However, Dimitrios Salpingidis scored in the first half and the Greeks held off the hosts for the next 60 minutes to gain a somewhat surprising victory. In May they managed no better than a 2-2 draw with North Korea, and, frankly, they don't look nearly as good as their #13 world ranking would imply. Although Greece won the 2004 European Championship, this is only the second time they have qualified for the World Cup. The only other time they appeared, in 1994, they lost all three of their matches and didn't score a single goal.
Nigeria
Nigeria is yet another last-gasp qualifier. The most populous nation in Africa, Nigeria also boasts many nationals who play in Europe, particularly in England and France. So one assumed that they would qualify easily. However, the Nigerians found themselves two points behind Tunisia on the final day of the African qualification tournament, with Nigeria on the road against Kenya and Tunisia playing at Mozambique. With ten minutes to play, both matches were tied and it looked like Tunisia would go through. But in the 81st minute, second-half substitute Obafemi Martins scored his second goal to give Nigeria a 3-2 lead that they held to the end. Meanwhile, in Maputo, the Tunisians let their chance slip away when they conceded a goal in the 83rd minute. So, on the brink of missing its second straight World Cup, Nigeria instead qualified for the fourth time.
Actually, there is a certain déjà vu element to Group B because back in 1994, Nigeria, Argentina and Greece were also in the same group. That time, Argentina beat Nigeria, but Nigeria won the group on goal difference. In the round of 16 they came close to a major upset when they led Italy 1-0 with less than three minutes left in regulation. But a goal by Roberto Baggio sent the match into overtime and Baggio scored again on a penalty to end a courageous run by the Nigerians. Nigeria also won their group in 1998, before bowing out to Denmark. Earlier this year, Nigeria placed third in the Africa Cup of Nations, losing to Egypt and Ghana.
To give some perspective on the difficulties faced by some countries in the World Cup, the Nigerian press has reported that Nigeria limited the number of spectators who could attend their pre-tournament matches against Colombia and North Korea because they could not afford to pay for the security required to accommodate larger crowds. Nigeria defeated the North Koreans 3-1 in South Africa, but at least 20 people were injured during a stampede to get into the stadium.
South Korea
Unlike the rest of the group, South Korea qualified with steady play, racking up seven wins and seven draws without a single loss. Since qualifying, the Koreans have scheduled an unusually large number of friendlies with teams that will also be in the World Cup. They beat Paraguay and Australia at home, tied Denmark on the road, lost to Serbia on neutral ground (London) and beat Côte d'Ivoire in London. South Korea also notched a notable victory in the final of the East Asia Football Championship, beating Japan 3-1 in Tokyo, and then beat them again 2-0 in a warm-up match in Japan on May 24. However, they lost their last two preparation matches, 1-0, to Belarus and Spain.
When the World Cup was co-hosted by South Korea in 2002, the Korean team performed courageously (although some would say they were helped by a series of hometown calls), knocking Portugal out of the competition in the final match of pool play, and then advancing to the semi-finals with a dramatic overtime victory over Italy and a penalty shootout defeat of Spain, before they finally fell 1-0 to Germany. Four years later, in the most recent World Cup, South Korea beat Togo, tied France and lost to Switzerland, and didn't qualify for the knockout round.
South Korea has only played Nigeria three times and Greece twice and they have never been beaten by either one, although all the games against Nigeria were home friendlies.
Favorites: It would be a shock if Argentina didn't advance out of this group. As for the second team, it is tempting to give Nigeria some sort of semi-home team advantage, but South Korea could pull off an upset.
Group C
England (8)
USA (14)
Slovenia (25)
Algeria (30)
Group C starts off with a bang, when England clashes with the United States on Day 2 of the World Cup.
England
You would think that England, inventor of soccer and home to a professional league that attracts a large number of the world's best players, would be one of the most successful nations in the history of the World Cup. Not so. Except for 1966, when England hosted the World Cup and won, England has advanced to the semi-finals only once, in 1990, losing to West Germany on penalty kicks. The English stumbling block is the quarter-final round, in which they have been eliminated six times, including 2006, when they lost on penalty kicks to Portugal.
Of course England is the only team in the World Cup that does not represent an independent nation, England being one quarter of the United Kingdom. A combined British national team that included players from Scotland, Wales and Northern Ireland would be more formidable. Having said all this, England does look good this year. They plowed through their European qualifying group, winning nine straight matches, including two over Croatia (4-1 and 5-1), which was otherwise undefeated and which has the unfortunate honor of being the highest FIFA-ranked team (10) not in the World Cup.
After qualifying, England lost to Brazil 1-0 on neutral ground (Doha). They tuned up with a sluggish 3-1 home victory over Mexico, and managed a 2-1 defeat of Japan. If Wayne Rooney continues the goal-scoring form he has shown with Manchester United (26 goals in 31 Premier League games), England could break their quarter-final jinx. Unfortunately, England lost their captain, Rio Ferdinand, to a knee injury barely a week before the opening of the World Cup.
United States
The United States is one of only four large nations in which soccer is considered a minor sport. (The others are India, Pakistan and Bangladesh.) The US took part in the first World Cup in 1930, winning two matches and then losing to Argentina in the semi-finals. Although there was no third-place match, somewhere along the line FIFA ranked the United States third in the tournament.
At the 1950 World Cup, the US scored a sensational 1-0 upset victory over England on a first-half header by Joe Gaetjens, who was actually a citizen of Haiti. To this day, that match remains the greatest moment in the history of US soccer. Unfortunately, it turned out to be a fluke. Three days later, the Americans lost to Chile 5-2 and, having already been beaten by Spain, they didn't even make it to the knockout round. It would be another 40 years before the United States even qualified again for the World Cup. In addition, the Americans have played the English eight times since the Great Victory, losing seven times and pulling off a single win in Boston in 1993.
Since 1990, the US has had its highlights, but its total record in the last five World Cups is 3 wins, 11 losses and 4 ties. This time around, the US qualified easily, although the CONCACAF (North America, Central America and Caribbean) region is so weak that it would be an embarrassment to not qualify. To gain some perspective, the combined population of the eight nations the US faced in qualifying (including Mexico) is half that of the United States. Since qualifying, the Americans have lost friendlies on the road to Slovakia, Denmark and Netherlands, and at home to Honduras and the Czech Republic, albeit with experimental squads. They did manage home wins over El Salvador and Turkey, and then looked strong in a final 3-1 victory over Australia on June 5. But Australia is not England and US prospects are unclear.
Nonetheless, the US is capable of spurts of inspired play, most notably a year ago at the Confederations Cup in South Africa. In the semi-finals, the Americans stunned Spain 2-0, ending Spain's remarkable streak of 25 consecutive wins and 35 matches without a loss. Four days later, in the final against Brazil, the US led 2-0 at halftime, but were overwhelmed in the second half and lost 3-2. That momentous week was typical of US teams: they often perform brilliantly for one half, but the times when they put together two good halves on the same day are few and far between. The US is strong in the midfield and strong in goal, but questionable up front and on defense.
Slovenia
It's hard not to root for Slovenia. With a population of barely two million, they are the smallest country in the World Cup, and they qualified by toppling a giant. For those unfamiliar with the nation, the Slovenians are the ones who slipped away and quietly declared independence in 1991 while the rest of the former Yugoslavia descended into warfare. They qualified for the 2002 World Cup by finishing second in their group to Russia and then won a two-match playoff against Romania. In the World Cup itself, they lost all three of their matches.
This time around, Slovenia again placed second in their group and drew Russia (population 142 million) in the playoff. Playing in Moscow, the Russians were safely ahead 2-0 when Slovenia's Nejc Pečnik scored in the 88th minute. At the time, commentators speculated that Russia might live to regret that late slip-up because Slovenia had registered a potentially important away goal. Sure enough, four days later in Slovenia, Zlatko Dedič scored late in the first half for Slovenia and the hosts held off the Russians for the rest of the match, qualifying for the World Cup on the away goal tiebreaker. The Slovenians have a lot of spirit, but they'll probably need more than that to advance out of group play.
Algeria
Algeria is the only Muslim nation to qualify for the 2010 World Cup. It is usually not like this. In 2006 there were three Muslim teams (Tunisia, Iran and Saudi Arabia), as there were in 2002 (Saudi Arabia, Turkey and Tunisia). In 1998 there were four (Morocco, Iran, Tunisia and Saudi Arabia).
This is Algeria's first World Cup appearance since 1986. Their path to qualification was so raucous that it led to a diplomatic dispute with Egypt and rioting in both countries. Even on the pitch, Algeria had a close call. After some minor play-in matches, African qualifying required two rounds. The first consisted of 12 groups of four teams each (one had three) with the 12 winners and 8 second-place teams advancing to the final round. With one match to go, Algeria led Gambia and Senegal by one point. A victory over Liberia would secure their place in the next round, but the Algerians could do no better than a 0-0 tie. Fortunately, in the final day's other match, Gambia and Senegal also tied, allowing Algeria to squeak through.
The final round of African qualifying was made up of five groups of four teams with the winner of each group advancing to the World Cup. Going into the last and decisive head-to-head match, Algeria led arch rivals Egypt by three points and two goals. Algeria had beaten Egypt 3-1 at home, but now they had to face the Egyptians in Egypt. If the Egyptians could win by three goals, they would qualify for the World Cup; if Algeria could hold them to a one-goal victory, Algeria would go to South Africa. The trouble began when the Algerian team arrived in Cairo. On the way from the airport to their hotel, their team bus was attacked by Egyptian youths who smashed the bus windows with rocks and injured three players. The match itself was played under tight security and great tension. Four minutes into second-half injury time, Algeria was leading 1-0 and anxiously waiting for the referee to blow his whistle to signal the end of the match, when Emad Motaeb headed in a second goal for Egypt. This left the two teams in an exact tie in points and in all tiebreakers, forcing a playoff on neutral ground.
This highly-charged match was played four days later in Omdurman, Sudan. Pity the poor Sudanese, already suffering under a brutal dictatorship, who now had to play host to the fans of two nations engaged in a violent rivalry. Reportedly, 15,000 police and soldiers were called in to provide security. Algeria's Antar Yahia scored the only goal late in the first half and that's how Algeria qualified to play England the United States and Slovenia.
Two months after this upheaval, Algeria took part in the Africa Cup of Nations in Angola and they were not impressive. They stumbled into the quarter-finals, where they beat Côte d'Ivoire in overtime. This allowed them to move into the semi-finals, where they faced…guess who…Egypt. This time, the Egyptians, out for revenge, to say the least, crushed Algeria 4-0, as the Algerians completely lost their composure, incurring three red card expulsions.
Algeria has never played any of the three other teams in Group C. Frankly, it's hard to imagine Algeria advancing out of group play in the World Cup.
Favorites: This group should be a shoo-in for England. As for the second spot, it's the Americans' to lose. If they play like they did last year against Spain, they won't have any problems with Algeria and Slovenia. But if their play is erratic, as it often is, either of the two outsiders could knock them off.
Group D
Germany (6)
Serbia (15)
Australia (20)
Ghana (32)
Germany is the class of Group D, but anything could happen in the other clashes.
Germany
Germany is a model of consistency in the World Cup. Going back to 1966, the Germans have advanced to the semi-finals eight of eleven times and to the final six times. For this year's World Cup, they made it through their qualifying group undefeated, most notably beating Russia twice, clinching the first-place spot with a victory in Moscow on a first-half goal by Miroslav Klose.
In March they lost a friendly in Munich to Argentina 1-0, and although it was only a friendly, the Germans did not look solid, particularly in goal. Still, with veterans Klose (the top scorer at the 2006 World Cup), Lukas Podolski and Bastien Schweinsteiger, the Germans will be intimidating opponents for anyone they face.
Unfortunately, Michael Ballack, the captain of the German national team, will miss this year's tournament because of an ankle injury sustained when he was tackled by Ghana midfielder Kevin-Prince Boateng during the FA Cup final. Although Boateng eventually apologized, the match between Germany and Ghana on June 23 should be "interesting."
German teams have faced Serbian (or Yugoslav) team six times already in World Cup play. Germany won four of those encounters, tied once and lost once (in 1962).
Serbia
For a while, I thought Serbiacould be the dark horse of the tournament. Four years ago they arrived at the 2006 World Cup with high hopes, having won their qualifying group ahead of Spain and without a loss. But instead, they lost all three of their matches, including a humiliating 6-0 shellacking at the hands of Argentina and a final 3-2 loss to Côte d'Ivoire after they had led 2-0.
This time the Serbs won their group again, finishing ahead of France and with one march to spare. Tuning up for the 2010 World Cup, they gained road victories over fellow qualifiers South Korea, Algeria and Japan. But then, on May 29, they lost 1-0 to New Zealand, possibly the weakest team in the World Cup. They followed this with a scoreless draw against Poland, and the situation is looking precarious for the Serbs, although they did mange a 4-3 victory over Cameroon on June 5. Seven members of Serbia's starting lineup play in either England or Italy, and they are a seasoned squad. With memories of their collapse at the last World Cup all too clear, they will be desperate to avoid falling apart again.
Australia
Australia was the pleasant surprise of the 2006 World Cup. They qualified by winning a penalty shoot-out against Uruguay and went to Germany with expectations well under control. They defeated Japan 3-1, lost to Brazil 2-0, and then faced Croatia, needing only a draw to advance. Croatia led 2-1, when Harry Kewell scored for Australia in the 79th minute. Then the atmosphere turned ugly. Before the match was over, two Croatians and one Australian had been sent off with their second yellow cards. Australia held on and qualified for a round of 16 match-up with Italy.
Surprisingly, the Australians, playing courageously, held the heavily favored Italians to a scoreless draw…until the third minute of second half injury time. That's when the referee called a controversial penalty against Lucas Neill for having Fabio Grosso trip over him in the box. Francesco Totti converted the penalty and Australia was out.
Australia switched from the incredibly weak Oceania region to the Asian region in time for the qualification tournaments for the current World Cup. They placed first in their first round group despite losses to Iraq and, at home, to China, and advanced to the final round. With the first and second place teams in a group of five qualifying for the World Cup, the Australians, somewhat surprisingly, dominated the group, going undefeated and not even conceding a goal until their final match against Japan, by which time they had already qualified.
In the weeks before the World Cup, the Australians have tuned up with victories over New Zealand and Denmark, before losing to the United States 3-1 on June 5.
Ghana
Ghana didn't make its first World Cup appearance until 2006. After losing to Italy, they defeated the Czech Republic and the United States and moved on to the round of 16, where they were overwhelmed by Brazil 3-0.
This time around they struggled in the first round of African qualifying, winning their group of four despite losing twice and tying in points with Gabon and Libya. In the final round, the Ghanaians had an easier time, winning four quick shutouts and qualifying with two matches to spare. In January, Ghana placed second in the Africa Cup of Nations, defeating Nigeria in the semi-finals before losing 1-0 to Egypt in the final. In group play they had been beaten 3-1 by Côte d-Ivoire.
Ghana should have been led by midfielder Michael Essien, who plays for Chelsea, but Essien had to withdraw because of injury.
Favorites: Germany should be a shoo-in, but the second place is really up for grabs.
Group E
Netherlands (4)
Cameroon (19)
Denmark (36)
Japan (45)
Group E should belong to the Dutch, while Africa's top-ranked team, Cameroon, goes for a Tier 2 breakthrough against Denmark.
Netherlands
Historically, the Netherlands (a.k.a. Holland) usually has a formidable team, but doesn't quite have the goods to go all the way. They peaked in the 1970s, making it to the final twice, losing both times to the home team: West Germany in 1974 and, in overtime, to Argentina in 1978. Since then, the best Dutch World Cup performance has been fourth place in 1998, when they were knocked out by Brazil on penalty kicks. At the last World Cup in 2006, the Dutch were eliminated by Portugal in the round of 16 in an unusually ugly match that saw a record 16 yellow cards and four players sent off.
For this World Cup, the Dutch were impressive in qualifying, winning all eight of their matches and allowing only two goals. But dominating Norway, Scotland, Macedonia and Iceland isn't a guarantee of World Cup success. In the last few months, the Dutch have played friendlies against several World Cup teams, with three scoreless draws against Australia, Italy and Portugal and, more recently, 2-1 victories over both the United States and Mexico and 4-1 over Ghana.
Cameroon
Samuel Eto'o of Cameroon was only 17 years old when he played in his first World Cup in 1998. Now he plays for Inter Milan and, as captain of the Cameroon national team, he will lead them in South Africa.
Although this is the sixth time Cameroon has qualified for the World Cup, they have advanced out of pool play only once, making it as far as the quarter-finals in 1990. For the 2010 qualification, they got off to a rough start, losing to Togo and tying Morocco at home. The national federation fired coach Otto Pfister and replaced him with Paul Le Guen of France. This seemed to do the trick, as Cameroon won their next four matches and won the group four points clear of Gabon. They were less impressive in the Africa Cup of Nations in January and were eliminated in the quarter-finals by Egypt. In March they held Italy to a scoreless draw on neutral ground.
Tuning up in the days leading up to the World Cup, Cameroon managed a 1-1 draw with Slovakia, lost to Portugal 3-1 after Eto'o was sent off for picking up two yellow cards in the first 35 minutes, and lost 4-3 to Serbia.
Denmark
Denmark was the surprise winner of their qualifying group, upsetting Portugal 3-2 in Lisbon despite trailing with less than three minutes left in regulation, and then holding the Portuguese to a draw at home. This year, the Danes stayed away from major opponents until June, when they were beaten 1-0 by both Australia and South Africa.
This will be Denmark's fourth appearance in the World Cup since 1986, having made it out of group play each of the previous three times. The glory days of Danish soccer were 1992-1995. Originally, Denmark failed to qualify for the 1992 European Championship, but when Yugoslavia was banned in accordance with UN sanctions resulting from war crimes, the Danes were allowed to take their place. Denmark squeaked through to the semi-finals, where they surprisingly defeated defending champion Netherlands on penalty kicks when Peter Schmeichel stopped the try by Dutch star Marco van Basten. In the final, the Danes stunned Germany 2-0. This unexpected victory qualified Denmark for the 1995 Confederations Cup, which they won by beating Argentina 2-0 in the final. Since then, the Danes have never made it past the quarter-finals of anything. Still, they understand Dutch soccer and could cause the Netherlands trouble.
Japan
Japan didn't take soccer seriously until 1992, when their team, playing at home, won the Asian Cup. Since then, interest in the sport has increased significantly. When Japan co-hosted the 2002 World Cup, the Japanese won their group, but were knocked out by Turkey 1-0 in the round of 16. At the 2006 World Cup, Japan was leading Australia 1-0 in their opening match after 83 minutes, but then gave up three goals in eight minutes. They managed to tie Croatia 0-0, but were sent packing by Brazil 4-1.
The Japanese had little trouble qualifying for this year's World Cup, even though they finished second to Australia in their final round pool. Since then, Japan has played a number of matches against World Cup teams, losing on the road to the Netherlands, defeating Ghana at home (4-3), holding South Africa to a 0-0 draw in South Africa, and losing at home 3-1 to South Korea in the final of the East Asia Football Championship and to Serbia 3-0 in a friendly, and then again to South Korea 2-0 in another home encounter. Back in Europe, they were beaten 2-1 by England and 2-0 by Côte d-Ivoire.
Japan will be hard-pressed to pull out a victory against any of their Group E opponents.
Favorites: The Netherlands should be a shoo-in to advance, with Cameroon and Denmark battling for the second spot.
Group F
Italy (5)
Paraguay (31)
Slovakia (34)
New Zealand (78)
Defending champion Italy got the luckiest draw of any nation, as none of the other three teams in their group are major contenders.
Italy
The Italians are consistent World Cup contenders, having made it at least as far as the semi-finals in five of the last eight World Cups. In 2006, Italy depended on strong performances by goalkeeper Gianluigi Buffon, who gave up only two goals in seven matches. Buffon is back this year and better than ever.
Italy qualified easily in a relatively weak group, although they were twice held to draws by Ireland. Since qualifying, the Italians have scored three goals in five matches, playing scoreless ties with Netherlands and Cameroon, losing to Mexico 2-1 on June 3, and tying Switzerland 1-1 on June 5.
The two aspects of the Italian game that can be counted are 1) strong defense and 2) the usual Italian acting and writhing on the ground trying to convince the referee to call a foul or a penalty. Some observers think that Italy is not as strong this year as they usually are, but they have an easy group in which to work out the kinks in their game plan, and they will probably get a comparatively weak opponent in the round of 16.
Paraguay
Paraguay had a strong qualifying run. Although they placed only third in the South American group, they were only one point behind winners Brazil, and, in a critical match late in the tournament, they beat Argentina at home. Still, their historical record in the World Cup is not impressive. Paraguay has won only 6 of 22 matches and has never progressed beyond the round of16. There is no reason to think they will be able to break this barrier in 2010. Back in November, the Paraguayans did hold Netherlands to a scoreless draw in Holland, which was a good experience because if they make it out of group play, they will probably face the Netherlands again in the round of 16. In the weeks leading up to the World Cup, Paraguay defeated North Korea 1-0, lost to Ireland 2-1, tied Côte d-Ivoire 2-2 and defeated Greece 2-0.
Slovakia
This is the first time that Slovakia will compete in the World Cup since achieving independence in 1993. Their first-place finish in their European qualifying group was unexpected and deeply satisfying, as it came at the expense of their former partners, the Czech Republic, whom they beat on the road and tied at home. The Slovaks lost twice to Slovenia, but defeated Poland twice, securing their place in the World Cup with a final-day 1-0 victory over the Poles, in Poland, on an early own goal.
Since then, they have tuned up by beating the US at home in November, but losing to both Chile and Norway, and managing a 1-1 draw with Cameroon, before defeating Costa Rica.
New Zealand
I like New Zealanders, but they really have no place playing in the World Cup. Here is a recap of how New Zealand qualified: they beat Vanuatu, Fiji and New Caledonia, which qualified them for a home-and-away playoff against Bahrain, the fifth-place team from Asia. The Kiwis held Bahrain to a 0-0 draw in Bahrain and then beat them 1-0 at home on a first-half goal by Rory Fallon. That's it. The total combined population of the four nations New Zealand faced is 2.1 million, half the population of New Zealand.
At last year's Confederations Cup in South Africa, New Zealand lost 5-0 to Spain and 2-0 to South Africa before achieving a 0-0 draw against Iraq. This year they scheduled matches with four other World Cup teams, losing to Mexico in Pasadena 2-0, and to Australia in Melbourne 2-1, before embarrassing Serbia 1-0 in South Africa on May 29. On June 4, they were beaten 3-1 by Slovenia.
Despite their good play against the Serbs, a successful World Cup for New Zealand would be if they managed to score even one goal.
Favorites: Italy and Paraguay should move forward, unless Slovakia upsets the South Americans.
Group G
Brazil (1)
Portugal (3)
Côte d-Ivoire (27)
North Korea (105)
Having Brazil, Portugal and Côte d-Ivoire in the same group should guarantee some juicy matches, with North Korea providing an exotic element.
Brazil
Brazil and Spain are the two betting favorites to take it all. Brazil is the only nation to win the World Cup five times (1958, 1962, 1970, 1994 and 2002). Their record would be even better if they didn't have to face France, which knocked them out in the 1986 quarter-finals, the 1998 final and the 2006 quarter-finals. The Brazilians must be greatly relieved that Zinedine Zidane has retired, as the French star scored two goals in that 1998 final and controlled the match that ousted Brazil in 2006.
For the 2010 World Cup, Brazil finished first in the South America qualifying tournament, securing their spot with three matches to spare by defeating arch-rival Argentina 3-1 in Argentina. They also won the 2009 Confederations Cup held in South Africa, coming from behind to beat the US in the final. The Brazilian squad is packed with great players, including Luis Fabiano, who was the leading goal scorer at the Confederations Cup; three starters from Italian league champion Inter Milan, goalkeeper Júlio César, and defenders Malcon and Lucio; and midfielder Kaka (2007 FIFA World Player of the Year), who plays for Real Madrid.
Coach Dunga's selection of the World Cup squad was a topic of national importance in Brazil, as he chose to bypass star midfielder Ronaldinho. Even Brazilian President Lula weighed in, supporting Dunga's decision because Ronaldinho was not a team player. So, in the end, Ronaldinho, a two-time FIFA World Player of the Year, was good enough to be featured in Nike's 2010 World Cup Ad, but not good enough to make the Brazilian squad.
Portugal
Portugal will be led by 2008 FIFA Player of the Year, Cristiano Ronaldo. Portuguese soccer gets a lot of attention, but their World Cup record is slim. Portugal has made it out of group play only twice, advancing to the semi-finals in 1966 and in 2006. As well as they performed in the last World Cup, the Portuguese were not fun to watch. They swept through group play, defeating Angola, Iran and Mexico. But when they reached the knockout stage, they did not win over many fans.
In the round of 16, they beat the Netherlands 1-0 in a display of record-setting ugliness, with sixteen yellow cards, nine shown against Portugal. Both teams finished the match will only nine players. At one point, their captain, Luis Figo, head-butted Holland's Mark van Bommel in the face and was given only a yellow card. Considering that two weeks later in the final, France's Zinedine Zidane was red-carded for a head-butt to the chest, Figo and his team got off lucky. In the quarter-finals, Portugal defeated England on penalty kicks, in a match in which Wayne Rooney was sent off for stepping on Ricardo Carvalho's groin. Portugal finally met their match in the semi-finals, beaten 1-0 by France on a penalty kick by Zidane. In the third-place match, Portugal was defeated by Germany 3-1.
This time around, the Portuguese barely qualified. They dug themselves a big hole, losing at home to eventual group winner Denmark and being held to scoreless draws at home by Albania and Sweden. In the end, they edged out the Swedes for second place by one point, and then got lucky in the play-off, drawing Bosnia-Herzegovina, whom they defeated 1-0 twice. Since then, the Portuguese have stayed away from serious competition, their only match of note being a June 1 3-1 defeat of Cameroon at home. So their opening match against Côte d-Ivoire should be intriguing.
Côte d-Ivoire
Côte d-Ivoire was impressive in African qualifying, winning eight matches and drawing four, and outscoring their opponents 29-6. This year they were beaten in the quarter-finals of the Africa Cup of Nations by Algeria 3-2 in overtime. They also lost a friendly in London to South Korea 2-0, tied Paraguay in France 2-2 and beat Japan in Switzerland 2-0.
The Ivoirians have some top-level talent, most notably Didier Drogba, who this season, playing for champions Chelsea, led the Premier League in scoring with 29 goals. Unfortunately, Drogba fractured a bone in his arm during the match against Japan. Côte d-Ivoire will also have Drogba's Chelsea teammate, striker Salomon Kalou.
Côte d-Ivoire has never played any of the other three teams in their group.
North Korea
I admit it: I'll be rooting for North Korea, the longest of long shots at the 2010 World Cup. As part of my work writing about dictators and human rights, I visited North Korea a couple years ago and found it to be the most repressed country I have ever seen…and I've seen some bad ones. But I came away with the feeling that as awful as Kim Jong-il and his regime are, the North Korean people themselves are more victims than enemies. They deserve a dose of good news.
Unfortunately, the North Koreans received the worst draw of any team in the World Cup. Take a look at the current FIFA rankings and you will see that Brazil, Portugal and Côte d-Ivoire have the highest combined rankings of any threesome in any of the opening round groups.
Back in 1966, North Korea scored one of the most sensational victories in the history of the World Cup. The North Koreans arrived in England as the "mystery team," North Korea being as isolated from the outside world back then as it is now. They lost to the Soviet Union 3-0 and scored a late goal to salvage a 1-1 tie with Chile. Their final match of group play was against the heavily-favored team from Italy. In the 42nd minute, Pak Doo-ik gave North Korea a 1-0 lead, and the Koreans held on for the rest of the match, eliminating Italy and moving on the quarter-finals in their place. North Korea then faced Portugal, which had won all of their group games, eliminating defending champion Brazil 3-1 in their last match. The Koreans shocked the Portuguese by taking a 3-0 lead in the first 25 minutes, but the Portuguese fought back, eventually winning 5-3. That match, 44 years ago, was North Korea's last appearance in a World Cup until this year.
Before examining North Korea's 2010 qualifying run, it is worth taking a look at their behavior in the 2006 Asian qualifying tournament. Remember George W. Bush's Axis of Evil that included Iraq, Iran and North Korea? Forget about it. During a home match against Iran in Pyongyang in 2005, North Korean fans became incensed when a penalty was not called against an Iranian player who knocked down a North Korean in the box. The Korean players rushed the Syrian referee, who instead red-carded one of the North Koreans. When the match ended, North Korean fans rioted, preventing the officials from leaving the field for 20 minutes, and then attacking the Iranian team bus. FIFA forbade North Korea from hosting their final home match, ordering the match—against Japan—to be played instead in Thailand…with no spectators.
Getting back to 2010, North Korea had to grind its way through 16 matches to qualify, including four against South Korea (three draws and a 1-0 loss). FIFA rules require matches to be preceded by the raising of the national flags of both teams and the playing of their respective national anthems. Kim Jong-il refused to allow the South Korean flag to be shown in his country, so the two North Korean home games against South Korea were played in Shanghai. As isolated as North Korea is, they do have two starters who play in Japan. One of them, forward Jong Tae-se, is known as "the Wayne Rooney of Asia."
North Korean officials went out of their way to schedule a number of pre-tournament matches against other World Cup teams. They lost 2-1 to Mexico, tied South Africa, lost 1-0 to Paraguay, tied Greece and lost 3-1 to Nigeria.
Favorites: Brazil is an obvious choice to go through. For the second spot, the opening match on June 15 between Portugal and Côte d-Ivoire could prove decisive.
Group H
Spain (2)
Chile (18)
Switzerland (24)
Honduras (38)
It's a good thing that most Swiss are multi-lingual because Group H is definitely the Spanish-speaking group.
Spain
Spain looks as strong as any team in the World Cup. When the United States upset Spain 2-0 in the semi-finals of the Confederations Cup on June 24, 2009, it marked the end of two extraordinary streaks. Spain had won 25 straight matches and gone 35 without a loss.
They won the 2008 European Championship with six straight victories, culminating in a 1-0 defeat of Germany in the final on a first-half goal by Fernando Torres. They won all ten of their World Cup qualifying matches, outscoring their opponents 28-5. Since then, they beat Argentina 2-1 in Madrid and France 2-0 in Paris. Well, you get the picture.
As for their group opponents, Spain has faced Switzerland 18 times in the last 85 years and never lost. They have played Chile seven times since 1950 and never lost. The only time Spain has played Honduras was at the 1982 World Cup in a match that ended in a draw.
Anything can happen in the world of sport, but it would take a collective collapse for Spain to be eliminated before the knockout round. Keeping that in mind, it is true, however, that only once has Spain advanced beyond the quarter-finals in the World Cup, and that was in 1950. Like England, the Spanish suffer from quarter-final elimination syndrome, having been eliminated in that round four times, most recently in 2002.
In addition, if all goes reasonably to form, Spain's round of 16 foe will be either Portugal or Brazil. One game like the one they played against the U.S. at the Confederations Cup and Spain could find themselves going home early. For his 23-man squad, Spanish coach Vicente del Bosco has chosen eight players from Barcelona and five from Real Madrid, for which he both played and coached.
Chile
Chile qualified for the World Cup by finishing second in the South American tournament, only one point behind Brazil. After a shaky start, the Chileans lost only one of their last nine matches (to Brazil). This will be their eighth World Cup appearance, but they have made it out of group play only twice.
The high point in the history of Chilean soccer came when Chile hosted the 1962 World Cup. In group play, they defeated Switzerland and Italy, before losing to West Germany. The match against Italy has gained notoriety as one of the ugliest in World Cup history, with fistfights between the players and repeated police interventions. Moving on to the quarter-finals, Chile faced the reigning European champions from the Soviet Union. The Chileans took a 2-1 lead in the first half hour and held on for the win. In the semi-finals, they were finally defeated, falling to Brazil 4-2. They did come back to beat Yugoslavia 3-1 in the third-place match.
If 1962 was the highlight of Chile's soccer history, the lowlight surely came on September 3, 1989. To qualify for the 1990 World Cup, Chile needed to defeat Brazil in Rio de Janeiro before an estimated crowd of 160,000. Chile was trailing 1-0 with about 23 minutes to play when a Brazilian female fan shot a firecracker in the direction of Chile's goalkeeper, Roberto Rojas. Rojas fell to the ground, clutching his bleeding forehead. His teammates carried him off the field and refused to return, claiming that their lives were in danger. However, video replays showed that Rojas had not been hit by the firecracker, and a FIFA inquiry determined that his wounds were "self-inflicted." Rojas was banned for life and Chile was not allowed to take part in the qualifications for the 1994 World Cup. They returned to the World Cup in 1998 and made it as far as the round of 16, where they were knocked out 4-1 by Brazil.
This year, Chile appears to have a strong team. If all goes according to form, they should make it out of group play. Unfortunately, their most likely opponent in the round of 16 is…Brazil.
Switzerland
Switzerland got off to a miserable start in World Cup qualifying, blowing a 2-0 lead on their way to a 2-2 draw with Israel. Then, playing at home, they lost 2-1 to Luxembourg, a nation that had not won a World Cup qualifying match in 36 years. The Swiss regrouped after this embarrassment and didn't lose again, finishing first in the group, one point ahead of Greece.
This will be Switzerland's ninth World Cup appearance. They have never advanced past the quarter-finals and haven't even made it that far since 1954. At the last World Cup in 2006, the Swiss did not concede a single goal, yet they were eliminated in the round of 16 anyway, when they lost on penalty kicks to Ukraine, a match which I had the misfortune of attending. You just don't expect a World Cup knockout round match to be as boring as this one was. The Swiss, by the way, missed all of their penalty shots.
Since defeating Luxembourg back in October 2009, the Swiss have played only four matches and did not win any them, being beaten by Norway, Uruguay and Costa Rica, and tying Italy 1-1.
Honduras
Honduras will be competing in the World Cup for only the second time. The first time, in 1982, they were eliminated in group play despite holding the host team, Spain to a 1-1 draw.
This time they eked out a qualification on the final day of the CONCACAF tournament by beating El Salvador on the road 1-0 on a second-half goal by 36-year-old Carlos Pavón. They have a tough team, and they could pick up a win against Switzerland, but a positive result against Spain or Chile would be an upset, although they did beat Chile in a friendly last year in Fort Lauderdale. In their final tune-up match before the World Cup, Honduras was beaten 3-0 by Romania—not a good omen.
Favorites: Spain is a shoo-in, while the second spot is Chile's to lose.
Conclusion
The truth is that is it almost impossible to predict the outcome of the early matches in the World Cup. That's because national teams, unlike club teams, don't play together very often. Recent tune-up matches are interesting, but coaches often use them to try out players and strategies, rather than going all-out to win. Of course this is exactly why the first week of the World Cup is so fascinating. Each match is a revelation, as we learn which teams and which players are in form and which are too disorganized or dispirited to rise to the occasion.
That said, the favorites to go all the way are Spain and Brazil. If Lionel Messi and Diego Milito catch fire, Argentina could be a serious contender. If England plays up to their potential, they could make it to the semi-finals too. The secondary favorites are the Netherlands, Germany, Italy and France…in other words, the usual suspects. If you're looking for spoilers, keep an eye on Mexico and Chile (as long as they don't have to play Brazil).