FDA Overrules Expert Panel to Approve High-Potency Painkiller
Saturday, November 02, 2013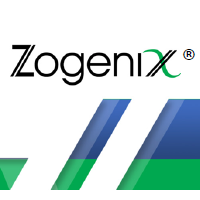 The day after the Food and Drug Administration (FDA) announced a new effort to limit the prescription of painkillers by doctors, the agency ignored its own experts' advice and approved a new drug said to be 10 times more powerful than heroin.
The new medication, Zohydro ER, is the first hydrocodone-only opioid, capable of delivering "five to 10 times more heroin-like narcotic than traditional hydrocodone products such as Vicodin," the Milwaukee Journal Sentinel and Medpage Today reported.
The FDA approved the sale of Zohydro on October 25, despite a warning from its own staff in 2012 that said the drug will be abused more than traditional hydrocodone products like Vicodin, which was the most prescribed medication in the U.S. three years ago.
In 2010, more than 16,000 people died of overdoses from narcotic painkillers, up from about 4,000 in 1999. There have been more than 100,000 such deaths in the past decade, according to experts' estimates.
Vicodin comes in doses of 5, 7.5 and 10 mg of hydrocodone, along with 300 mg of acetaminophen. Zohydro will come in six doses: 10, 15, 20, 30, 40 and 50 mg of hydrocodone—and without any acetaminophen. It is the first hydrocodone-only drug to be made available to the public.
The United States reportedly consumes 99% of the hydrocodone that is used around the world.
Zohydro contains no "abuse-limiting formula" and its formulation will allow abusers "to crush it, chew it or mix it with alcohol to unleash its full punch at once," according to the Sentinel and MedPage.
This doesn't seem to be a concern of the FDA. "We do not believe it is appropriate or feasible at this time to require all products in the class to be abuse-deterrent," FDA spokesperson Morgan Liscinsky told the Sentinel in an email. She added that her agency believes the drug's benefits outweigh its risks.
The drug's manufacturer, Zogenix, said they have begun to develop an abuse-deterrent formulation, but last year the FDA reported that such a revamp was "several years away from the market." (OxyContin, which had been one of the most abused narcotics in U.S., was reformulated three years ago to make it abuse-resistant.)
The main research on Zohydro was performed only during a 12-week period. Without more rigorous research, benefits from the drug's long-term use are unknown, say experts.
Perhaps more alarmingly, Zohydro was approved using a controversial method called "enriched enrollment," whereby drug companies stack the deck in their favor by weeding out people whom they determine don't respond well to, or cannot tolerate, the drug being tested. This is done in advance of starting the clinical trial. Experts say that this approach is not only less costly for the drug firms, but it increases the odds of winning FDA approval. They also say that the results of such trials will not accurately reflect how the drug will perform when it is put on the open market and used by large numbers of people.
The day after the FDA approved Zohydro, officials unveiled a "major policy shift," according to news reports, by recommending tighter controls on how doctors prescribe most commonly used narcotic painkillers.
The seemingly mixed-message from the FDA demonstrated what critics have long said about the agency—that it is too friendly towards pharmaceutical manufacturers.
"If the FDA was really interested in protecting the public, they would have said, 'No thanks...we have too many people dying of opioids in this country to justify approving Zohydro,'" David Juurlink, a physician and director of pharmacology and toxicology at the University of Toronto, told the Sentinel Journal and MedPage Today.
Judith Kramer, a Duke University professor who was a member of the FDA panel that urged rejection of Zohydro, agreed. "With treatment of chronic pain, are we really, in the long run, helping people, or are we creating an epidemic?" she told the Sentinel and MedPage. "This drug will almost certainly cause dependence in the people that are intended to take it."
Concluded Juurlink: The new drug is "a disaster in the making."
- Danny Biederman, Noel Brinkerhoff
To Learn More:
FDA Oks High-Dose Narcotic Painkiller Zohydro, Raising Abuse Concerns (by John Fauber, Journal Sentinel, and Kristina Fiore, MedPage Today)
F.D.A. Shift on Painkillers Was Years in the Making (by Barry Meier and Eric Lipton, New York Times)
New FDA Painkiller Labeling Rules Seen as Good PR but Bad Medicine (by Noel Brinkerhoff and Danny Biederman, AllGov)
FDA Panel Advises Limiting Prescription Refills for Addictive Painkillers (by Matt Bewig, AllGov)